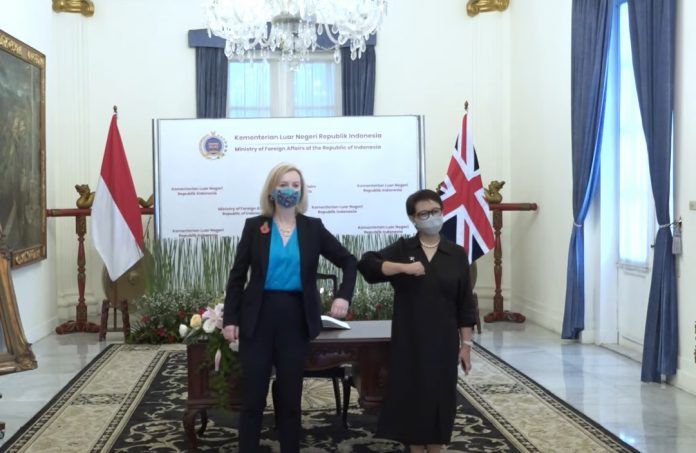 Jakarta (Indonesia Window) – The governments of Indonesia and the United Kingdom (UK) have agreed to set out a roadmap for bilateral cooperation by the end of 2021 to deepen relations between the two countries in the future.
"We have agreed to complete that road map by the end of this year, so we can see real benefits delivered to the people of both Indonesia and the UK," said British Foreign Secretary Elizabeth Truss when delivering a joint press statement with her Indonesian counterpart, Retno Marsudi, here on Thursday (Nov. 11).
The British foreign secretary added that the roadmap for bilateral cooperation would cover a number of areas, such as trade in which the two countries have a newly formed joint committee that will be going to meet early next year.
"We already have 3-billion-pound trading relationship with Indonesia, but this could be much greater. There are huge potentials for us to trade more with each other," Truss noted.
"We have also agreed on the area of investment. We want to make sure that there is more UK-backed investment going into Indonesia," she added.
In particular, the meeting between Secretary Truss and Minister Retno also discussed bilateral cooperation, among others on environment, green energy, infrastructures, sciences, and a potential pipeline of investment that the UK government and the private sector are keen to support.
"We have also discussed an element of the roadmap closer cooperation on digital and technology," Truss said.
"We need to make sure that technology standards are shaped by the free world. And we want to work together with Indonesia in areas like cyber and also the next generation of technologies whether that areas of 5G, 6G or Artificial Intelligence and quantum," Truss said.
Reporting by Indonesia Window