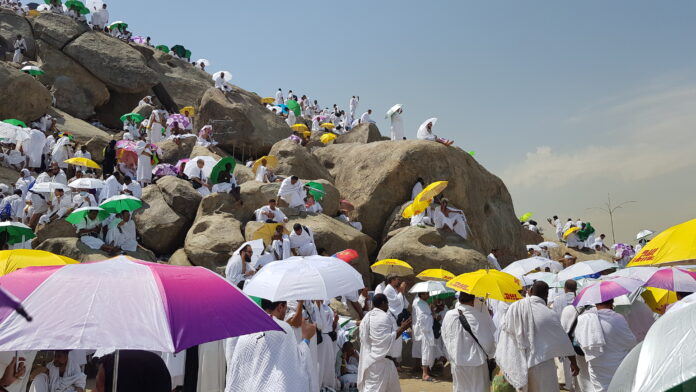 Jakarta (Indonesia Window) – The Arafat Sermon that will be held when pilgrims perform wuquf in Arafat will be broadcast in five languages including Indonesian.
Wuquf in Arafat is the culmination of the hajj performance when worshipers offer prayers and wishes from sunrise to sunset.
The General Presidency for the Two Holy Mosques Affairs on Sunday announced that the Arafat sermon on the 9th Dzulhijjah 1441 Hijri would be broadcast in English, French, Indonesian, Urdu, and Persian.
The Arafat sermon will be available on a smart phone application and on the presidential web site, according to the Saudi Press News Agency (SPA).
Afterwards, they leave for Muzdalifah and spend the night, before continuing their journeys to Mina for throwing stones.
This year's hajj pilgrimage is allowed by no more than 10,000 people consisting of 70 percent of foreigners residing in Saudi Arabia and 30 percent of local residents.
Reporting by Indonesia Window