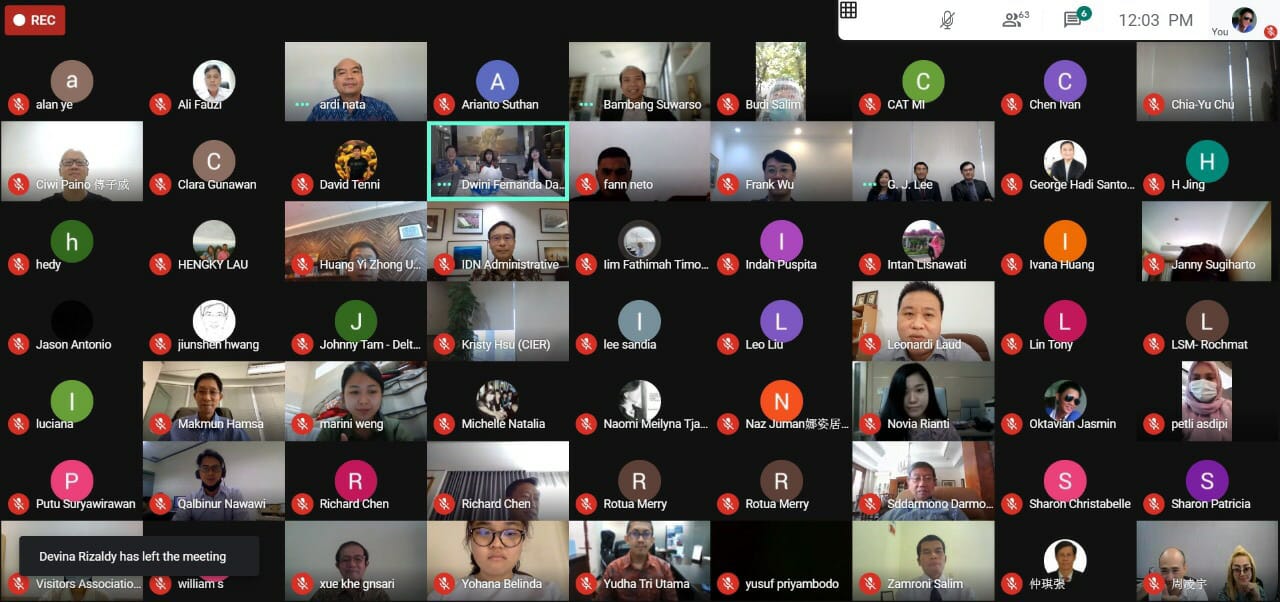 Jakarta (Indonesia Window) – Indonesia and Taiwan still have the opportunity to increase economic and trade cooperation amid the COVID-19 pandemic that has been paralyzing most activities in the world.
On a webinar  under  the theme Prospects for Taiwan and Indonesia Economic and Trade Cooperation in the Era of COVID-19 and in the Future organized by the Taipei Economic and Trade Office (TETO) here on Thursday, the participants agreed that during the pandemic and in the future, Taiwan and Indonesia have great potentials to cooperate in the economic and trade fields.
TETO's chief representative John Chen, who is currently in Taiwan to undergo isolation at his residence, through a video recording welcomed the speakers from Indonesia and Taiwan, as well as businesses, officials, academics and mass media participating in the event.
Participants from Taiwan and Indonesia exchanged views on the promising opportunities for cooperation between the two parties even though the world is currently still facing a pandemic.
Moreover, according to a speaker from Taiwan, the New Southbound Policy strengthens Taiwan's commitment to joining hands with Indonesia in fighting the pandemic.
The policy also paved the way for industrial cooperation between the two parties to revitalize the economy and help people restore their livelihoods as early as possible.
Meanwhile, TETO's Deputy Representative Peter Lan said the COVID-19 pandemic is still spreading, and the global economy had fallen into its worst recession since the World War II.
The global problem cannot be solved by one country alone, therefore the international community should work together to restore the world economy, he stressed.
The results of the webinar are expected to become the basis for future policy making process for Indonesia and Taiwan.
Reporting by Indonesia Window