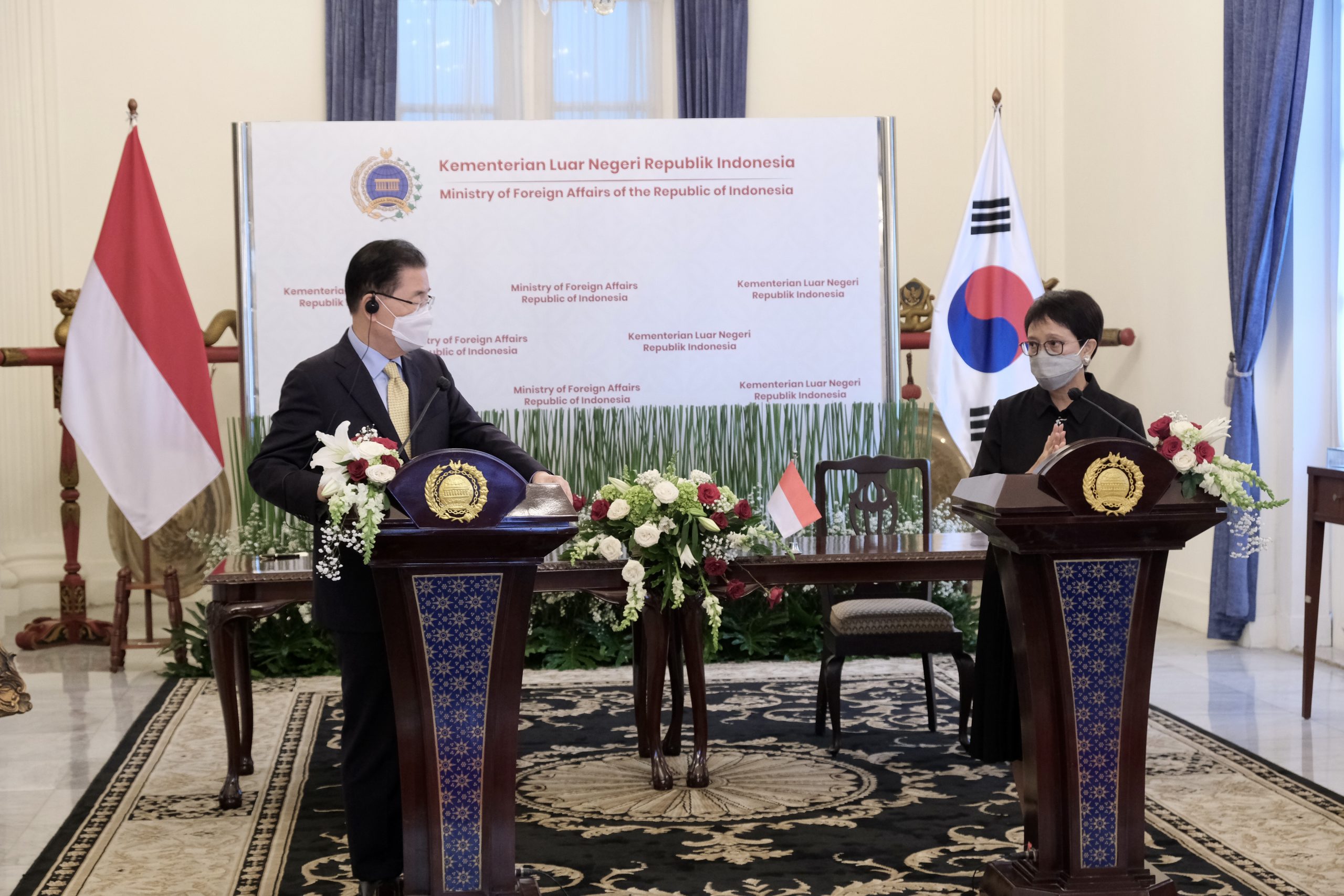 Jakarta (Indonesia Window) – Indonesia and South Korea have agreed to enhance cooperation in the health sector, especially during the COVID-19 pandemic.
The statement was made by Indonesian Minister of Foreign Affairs Retno Marsudi when meeting her South Korean counterpart, Chung Eui-yong, who was on his trip to Southeast Asia.
"I highlighted three points that need attention in the bilateral relations between the two countries. First is the importance of increasing health cooperation," said the Indonesian foreign minister in a written statement received here on Friday.
In difficult times during the COVID-19 pandemic, South Korea is one of the Indonesian partners in health cooperation, including the procurement of personal protective equipment, diagnostic equipment, and medicines.
"In addition, I also welcome several ongoing collaborations, including that on vaccine development under the cooperation between Indonesia's company Kalbe Farma and Genexine, which are planning to carry out the second and third clinical trials in capital city Jakarta and Central Java province in July 2021," Minister Retno said.
If all stages could pass well, it was expected that the vaccine would be available by the end of 2021, she noted.
"The second cooperation is about therapeutic development under the collaboration between the National Institute of Health Research and Development and Daewoong Infion, as well as Kalbe Farma and Genexine (GX-17), to produce COVID-19 medicines which are currently in the testing phase," Retno said.
In addition, Indonesia and South Korea are also cooperating in diagnostic tools development, in which Korean diagnostic company SD Biosensor and Sugentech will open its factory in Indonesia.
Reporting by Indonesia Window