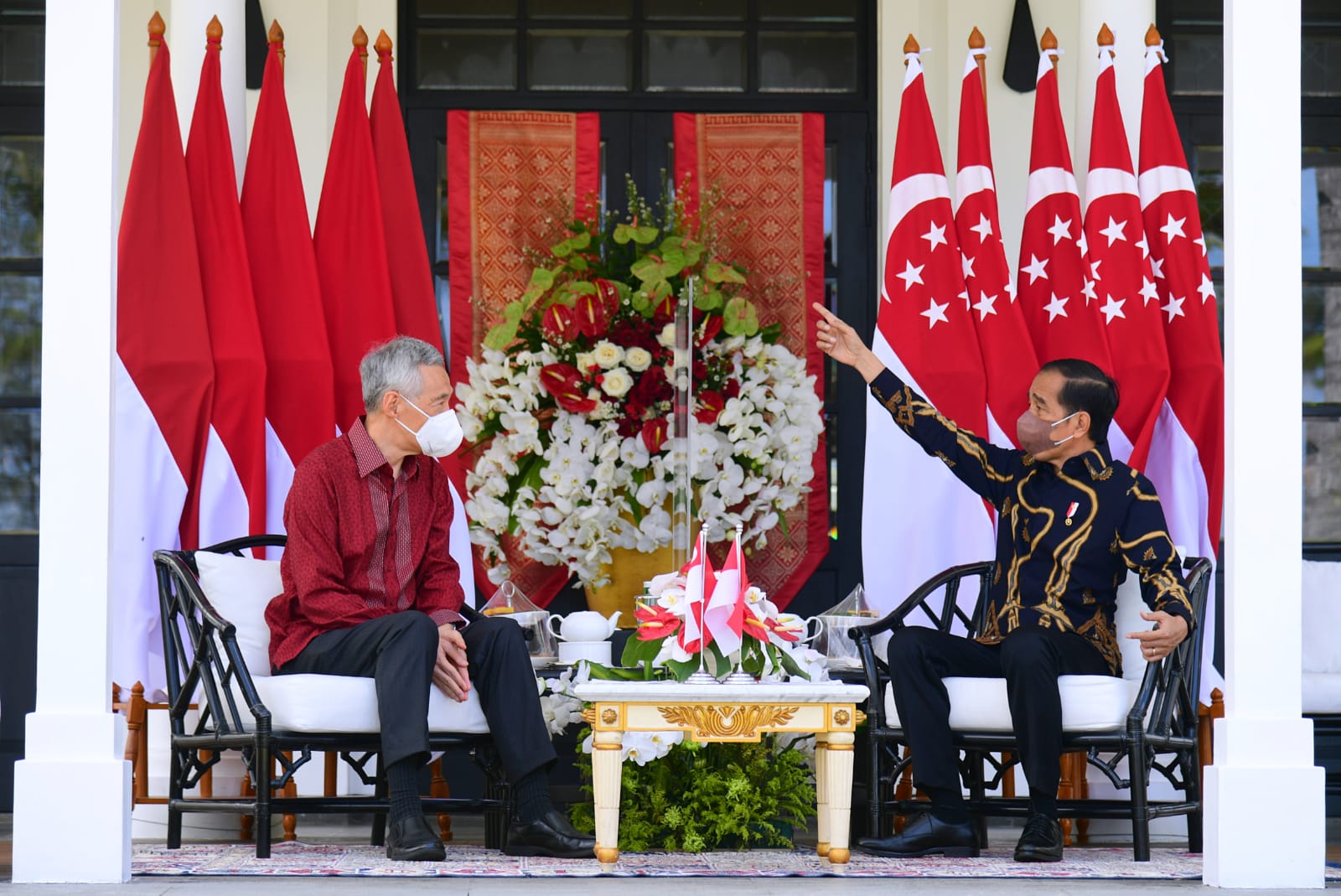 Jakarta (Indonesia Window) – Indonesian President Joko Widodo received a visit of Singaporean Prime Minister Lee Hsien Loong in Indonesia's Bintan district, Riau Islands province on Tuesday (Jan. 25).
A number of agreements were reached during the meeting between the two leaders, including cooperation on education and human resource (HR) development.
The head of state emphasized that this cooperation in the field of HR has been a commitment of both parties since several years ago.
"For 2022, there will be human resource training between Singapore and the Riau Islands provincial administration to strengthen capacity in the field of food industry 4.0 and supply chain," he explained.
The president added that such cooperation could be further developed in various regions.
The cooperation on the field of human resources development is stated in the memorandum of understanding on the Human Capital Partnership Arrangement.
This collaboration will strengthen research and institutional affairs, as well as student exchanges in order to enhance the concept of Kampus Merdeka in Indonesia.
The program, which literally means independent, aims to motivate students to study and master various knowledges that are useful in entering the work market.
Kampus Merdeka provides an opportunity for students to freely choose the courses they want to study.
Reporting by Indonesia Window