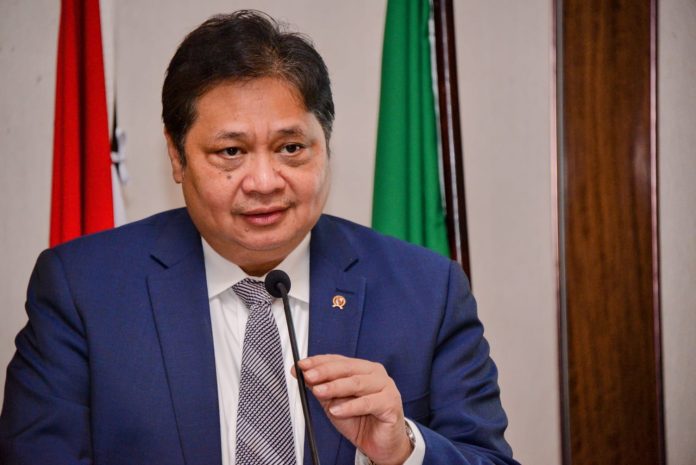 Jakarta (Indonesia Window) – Indonesia's Coordinating Minister for Economic Affairs Airlangga Hartarto has invited the Netherlands to develop investment of Dutch companies in the archipelago.
Indonesia has reformed investment regulations, according to Coordinating Minister Airlangga as reported in an official statement published by the Coordinating Ministry for Economic Affairs here, Thursday.
Airlangga made the invitation during a bilateral meeting with Dutch Prime Minister Mark Rutte, Wednesday (25/05) on the sidelines of the 2022 World Economic Forum Annual Meeting (WEFAM) agenda in Davos, Switzerland.
The Netherlands is Indonesia's 11th largest export destination, with main commodities including palm oil (14 percent), chemical products (12 percent), copra and its derivatives (six percent), vegetable or animal oils and their derivatives (six percent), petroleum (five percent), chocolate, butter, fats and oils (three percent), tin (three percent), footwear products (two percent), and acids and their derivatives (two percent).
The bilateral trade between the two countries always shows a surplus for Indonesia. In 2020, the value of the bilateral trade was recorded at 3.92 billion U.S. dollars, of which Indonesia's exports reached 3.11 billion dollars and imports reached 804.3 million dollars.
In the 2016-2021 period, the Netherlands became the 5th largest investor out of a total of 157 countries investing in Indonesia, with an investment value of 9.68 billion dollars or 5.43 percent of the total realized foreign investment.
The largest Dutch investment in Indonesia is in the electricity, gas and water sectors (34 percent), the transportation, warehouse and telecommunications sectors (19.2 percent), and the mining sector (16.7 percent).
Meanwhile, Prime Minister Mark Rutte expressed his hope that the investment process for the business expansion of Dutch companies would be easier with structural reforms that could shorten the time of the licensing process in Indonesia.
The Netherlands also offers Indonesia investment in the education sector, both for higher education and vocational training, in the form of the Nuffic-Neso scholarship.
In addition, the Netherlands also provides an online learning system using the latest technology.
Reporting by Indonesia Window