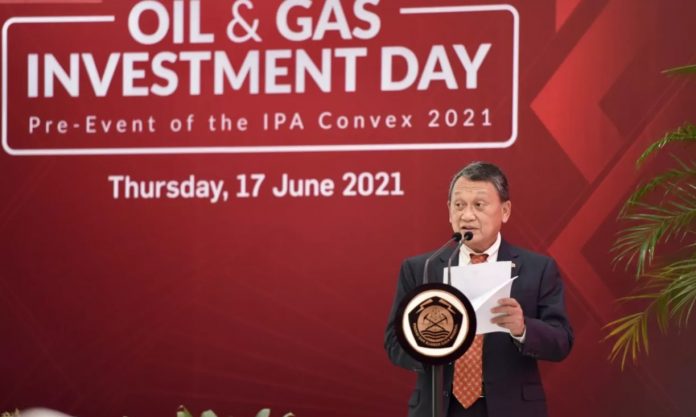 Jakarta (Indonesia Window) – The Indonesian government continues to create an attractive investment climate in order to achieve the oil production target of 1 million barrels of oil per day (bopd) and 12 billion cubic feet per day (BSCFD) of natural gas by 2030.
"We have to build awareness that we are competing with other oil-producing countries around the world for investment and therefore we should improve our investment climate," said Indonesian Minister of Energy and Mineral Resources Arifin Tasrif at the Oil and Gas Investment Day here on Thursday (June 17).
He said such emerging global and local trends as the shale oil revolution in the United States, the energy transition, the COVID-19 pandemic and low oil prices, have created a very competitive market for investment in the upstream oil and gas business.
According to oil and gas consulting companies, Woodmac, IHS or Rystad, Indonesia is considered an attractive place for investment, which is mostly driven by the prospects of the country's oil and gas resources.
Meanwhile, President of the Indonesian Petroleum Association (IPA) Gary Selbie stated that the event, which was jointly organized by the Ministry of Energy and Mineral Resources and IPA, was a momentum for investors to hear more about the latest progress on upstream oil and gas investment in Indonesia.
IPA believed that the prospects of Indonesia's upstream oil and gas industry remain very positive as a number of new basins have been found in the country, and exploration targets have been set by the government.
Reporting by Indonesia Window