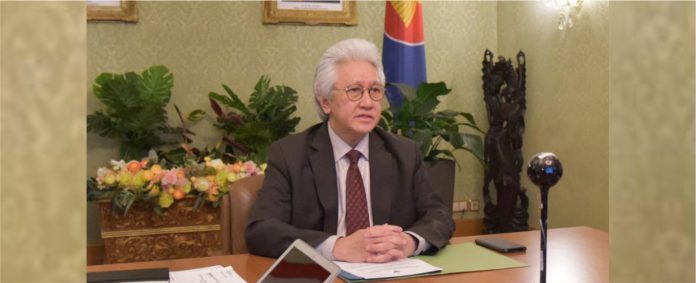 Jakarta (Indonesia Window) – Indonesia has called on the United States to return to the negotiation to resolve the Iran nuclear issue in accordance with the commitments contained in the Joint Comprehensive Plan of Action (JCPOA).
Indonesia has also urged the U.S. and Iran to cooperate with the International Atomic Energy Agency (IAEA) to fulfill their commitments under the JCPOA.
Indonesian Ambassador to Austria and Permanent Representative to the United Nations Darmansjah Djumala made the statement at the IAEA Board of Governors Meeting in Vienna, Austria on Thursday (March 4).
In the meeting participated in by all IAEA's members, Ambassador Djumala expressed his concern over the U.S. withdrawal from the JCPOA and the re-imposing of unilateral sanctions against Iran.
On that occasion, Indonesia also welcomed the positive signal from the U.S. Administration which was again involved in a multilateral forum on the Iran nuclear issue.
In line with Indonesia's calls, at the meeting the U.S. Delegation has also shown indications that the new administration was willing to use multilateral diplomacy to have a dialogue with Iran and return to the JCPOA negotiating table.
The U.S. signal received positive responses from many IAEA member countries.
Regarding Iran, Ambassador Djumala expressed concern over its stance, and called for implementing transparency measures voluntarily to the IAEA.
However, Indonesia also noted a positive development in a bilateral technical understanding between the IAEA and Iran, that would allow the atomic energy agency to continue its mission of verifying and monitoring the country's nuclear program for the next three months.
For Indonesia, the JCPOA agreement remains an essential element in the world's security architecture, so that its sustainability should be maintained by all parties, and multilateral diplomacy is the best way to resolve the Iran nuclear issue.
Reporting by Indonesia Window