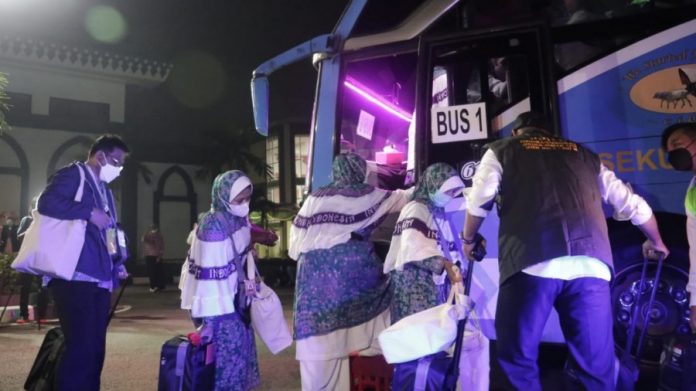 Bogor, W Java (Indonesia Window) – The first batch of Indonesian hajj pilgrims has departed for Madinah, Saudi Arabia, starting from June 4 to 18, 2022.
Data from the Indonesian Ministry of Religion affairs received here on Saturday, showed that there are five out of a total of 13 embarkations that have sent hajj pilgrims on the first day, namely Padang (West Sumatra province), Solo (Central Java province), Surabaya (East Java province), Jakarta-Pondok Gede, and Jakarta-Bekasi.
The total number of pilgrims departing in the first batch on the first day is 2,719.
The second batch of pilgrims will depart from June 19 to July 3, 2022.
Earlier, through the e-Haj application, the Saudi government announced that Indonesia received a hajj quota of 100,051 people, consisting of 92,825 regular pilgrims, 7,226 special pilgrims, and 1,901 hajj officials.
Reporting by Indonesia Window