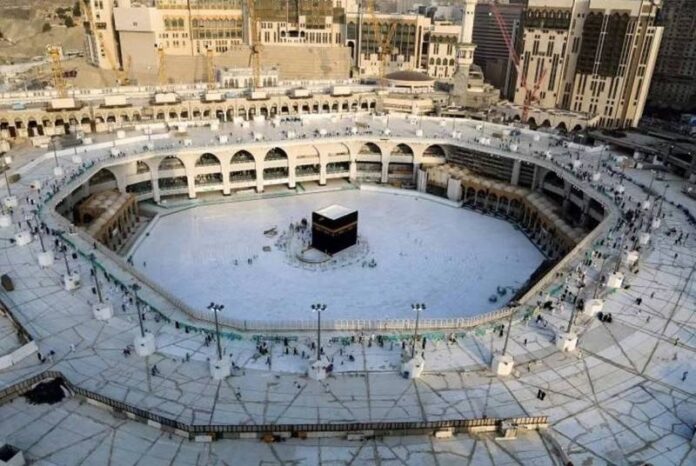 Jakarta (Indonesia Window) – The Saudi Arabia Government has issued health and safety protocols for the implementation of the 1441 Hijri/2020 Hajj pilgrimage.
One of those is to forbid anyone without hajj permit to enter the holy sites of Mina, Muzdalifah and Arafat from 28 Dhulqa'dah (July 19) to 12 Dhu al-Hijjah (August 2) which is the fifth day of the Hajj ritual.
A fine of 10,000 Saudi riyals will be imposed on those who violate the rule, according to the Saudi Gazette report.
The fine will be doubled if the violation is repeated, the report said.
Each pilgrim will be provided with a smart card that explains the details of the hajj pilgrimage, as well as a bag containing a prayer rug, hand sanitizers, health masks and other preventive devices.
Pilgrims will also receive zamzam packages at every point of the pilgrimage site.
It was said that specific sterilized tracks will be arranged for the pilgrims in mataf (circumambulation area around the holy kaaba) and masa (area for the ritual of walking between Safa and Marwah) with a two-meter distance between worshipers.
There will be separate accommodation for each pilgrim in a space of not less than nine meters in Mina, Muzdalifah and Arafat. The Mina residential towers have also been designated for the pilgrims' accommodation.
This year's hajj pilgrimage is held for only 10,000 residents of Saudi Arabia, which consists of 30 percent of locals and 70 percent of foreign nationals.
Among Saudis only health and security personnel who have recovered from COVID-19 are permitted to perform the hajj rituals as an appreciation for their roles in maintaining public health during the pandemic.
The Hajj registration was open through an online system and only expatriates aged between 20 and 50 years and not suffering from chronic diseases might register.
Last year's hajj pilgrimage was performed by around 2.5 million domestic and foreign pilgrims.
Reporting by Indonesia Window