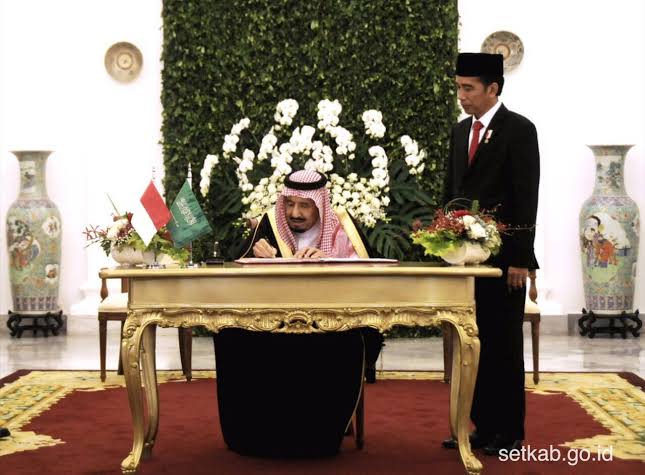 Bogor, West Java (Indonesia Window) – President Joko Widodo (Jokowi) wishes Saudi Arabia's King Salman Bin Abdulaziz Al-Saud by phone a blessed Eid al-Adha 1441 Hijri on Friday (July 31) from the Bogor Presidential Palace, West Java.
"I and the people of Indonesia would like to wish His Majesty the King and all the people of Saudi Arabia a blessed Eid al-Adha 1441 Hijri day," said President Jokowi, as the president is popularly known in Indonesia.
On that occasion, President Jokowi also expressed his happiness that King Salman had recovered from gallbladder surgery and is now in good health.
"I and all the people of Indonesia pray that His Majesty the King is always blessed with health," the head of state said.
The President also expressed his appreciation for the implementation of the hajj pilgrimage this year which was held in a very limited number of pilgrims due to the COVID-19 pandemic.
"We also appreciate the arrangements for the implementation of the hajj pilgrimage which ran with strict health protocols and by promoting the health of the people. Let us continue to pray that this pandemic can be quickly resolved," said the president.
President Jokowi invited King Salman to continue enhancing good relations between the two countries, and bilateral cooperation in the economic field.
Meanwhile, King Salman said Saudi Arabia is always ready to enhance relations for the good of the two countries.
Reporting by Indonesia Window