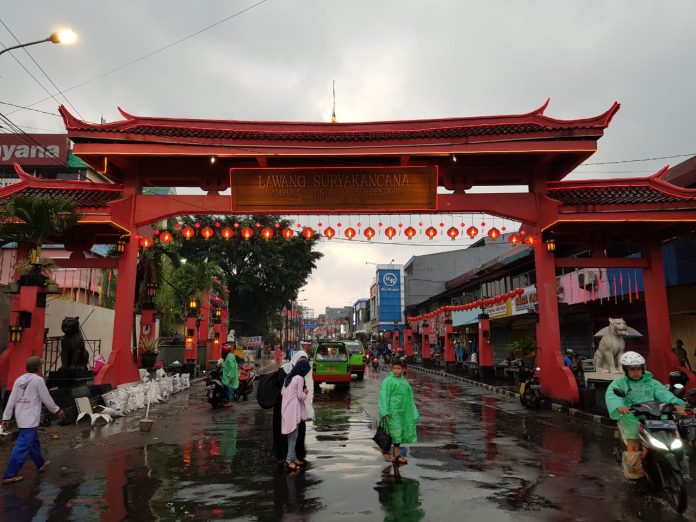 Bogor, W Java (Indonesia Window) – The majority of China descendant people in Aceh are happy and comfortable with the implementation of the Islamic laws in Indonesia's westernmost province, Hakka Foundation's chairperson in Aceh province, Kho Khie Siong or so-called Aky, has stated.
"The (Chinese-descendant) people in Aceh are happier with the caning law, because it is considered practical, and no need to serve a prison sentence, especially for those who do businesses," Aky said, at a podcast show hosted by Antara News Agency, welcoming Chinese New Year celebrations, in Banda Aceh on Thursday (Feb. 3).
Aceh was once a major Islamic sultanate in Southeast Asia. In the early days of the reforms era (around 1998), the central government decided to grant the province a special status. Since then, Islamic values and laws are incorporated in Aceh's customary law.
Aky highlighted that the lives of the Acehnese and Chinese are inclusive, and the Hakka Foundation also continues to provide communication space, making the social life without boundaries between one another.
"We can also be useful for our brothers in Aceh. We can make friends, interact with everyone as there are no limitations between each other," he said.
In their daily lives in the midst of implementing Islamic laws, Aky said that they did not encounter any special obstacles, on the contrary they felt the high tolerance of the Acehnese people.
"We give thumbs up to the people of Aceh for the harmonious life of these religious people. In my entire life in Aceh there has never been a religious conflict. Even if there was, it was provoked," he said.
Aky said Hakka Foundation or in general the Chinese descendants continued to make efforts to reduce or prevent possible provocations that lead to negative incidents.
In carrying out worships, he continued, Chinese descendants also feel comfortable as there are no interferences. They are even supported by the Acehnese people, mainly when the former are holding cultural celebrations in places of worship.
Reporting by Indonesia Window