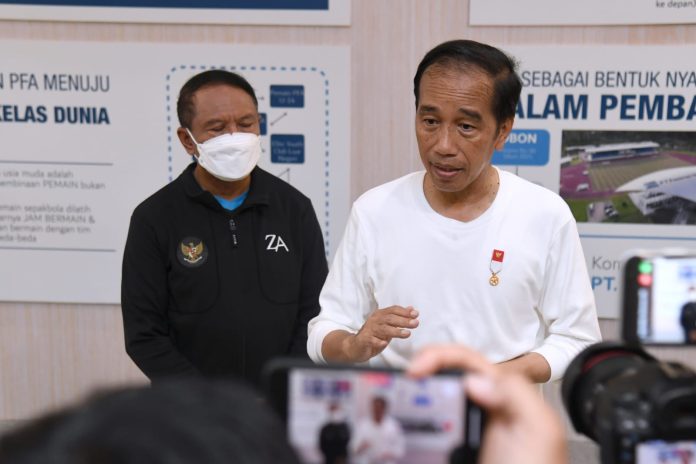 The expansion is expected to facilitate the reach of services in the vast land of Papua.
Jakarta (Indonesia Window) – The expansion of Indonesia's Papua is one of the efforts to create equitable development, the country's President Joko Widodo (Jokowi) said in Jayapura district, Papua province, on Wednesday.
With the existence of three new autonomous regions, namely South Papua province, Central Papua province, and Papua Pegunungan province, it was expected to facilitate the reach of services in the vast land of Papua, Jokowi explained.
"This is in the context of equitable development because the land of Papua is too large. If there are only two provinces (Papua and West Papua), it is too wide. To facilitate the reach of services, new autonomous regions have been built," the president told journalists.
The expansion of the area in Papua is an aspiration that comes from the Papuan people themselves, said the head of state, adding that these aspirations have existed for several years and come from various community groups in various areas.
Regarding the pros and cons about the expansion of the region, the president said that it is a form of democracy.
"Again, it is a request from below (people). If there are pros and cons (about the expansion), they show democracy," he said.
The House of Representatives (DPR) approved three Draft Laws for the New Autonomous Regions in Papua into law on June 30, 2022.
With the approval, the number of provinces in Indonesia increased from 34 to 37 provinces.
The addition of these three new provinces is the result of the division of the Papua province, namely, Central Papua province with Timika as the capital, Papua Pegunungan province with Wamena as the capital, and South Papua province with Merauke as the capital.
Minister of Home Affairs Tito Karnavian previously said that the approval of the three laws on the expansion was for the sake of progressing development in Papua.
The expansion of Indonesia's Papua, according to Tito, will make the bureaucracy be shorter, public services be better, and most importantly development be faster.
Reporting by Indonesia Window