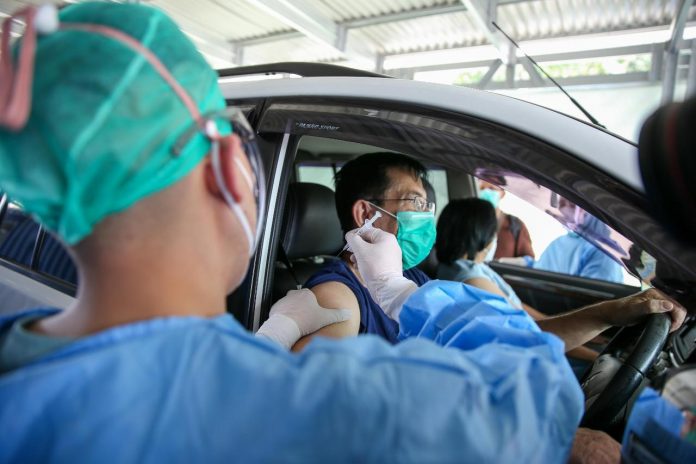 Jakarta (Indonesia Window) – A total of 42,018 people in Indonesia received the second doses of the COVID-19 vaccines on Sunday, increasing the total recipients of the full doses of vaccines to 15,011,348 people.
Meanwhile, 36,267,019 people have received the first shots of COVID-19 vaccines, with additional 73,943 people, according to Indonesia's COVID-19 Handling Task Force here on Sunday (July 11).
The recipients of the COVID-19 vaccines include health workers, government employees, state officials, public service workers, elderlies, journalists, market traders, private company employees, religious leaders, and teachers/lecturers.
Those who have been vaccinated are asked to remain abide by the health protocols to prevent the transmission of COVID-19.
The health protocols include wearing masks, washing hands with soap and running water, maintaining distance, as well as avoiding crowds and reducing mobility.
The latest data show another 36,197 people in Indonesia was infected with the coronavirus on Sunday (July 11), increasing the number of cases to 2,527,203 as of July 11, 2021. Meanwhile, the number of deaths due to COVID-19 increased by 1,007 people, to 66,464 cases on Sunday (July 11).
Reporting by Indonesia Window