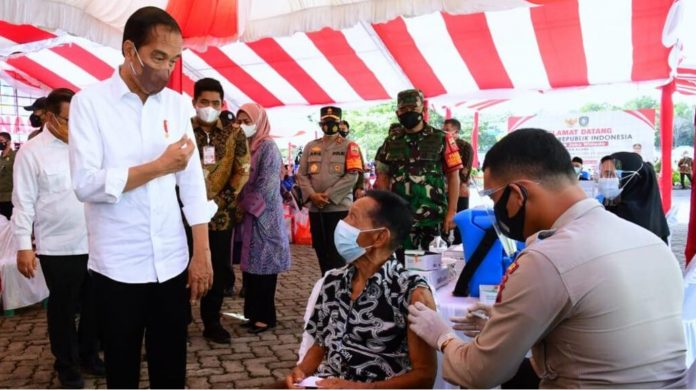 Jakarta (Indonesia Window) – A total of 144,505,806 Indonesians have received complete doses of COVID-19 vaccinations as of Tuesday (Mar. 1), according to the Indonesian Ministry of Health.
A press release from the Ministry of Health received here on Tuesday, noted that the number of recipients of two doses of the vaccines against the coronavirus have increased by 47,050.
Meanwhile, the number of people who received the first doses of the vaccines on the same day increased by 7,235 people, bringing it to 190,976,834 in total.
The Ministry of Health also said the number of recipients of the third vaccine doses increased by 27,100 people, reaching 10,214,605 cumulatively.
The Indonesian government has set a vaccination target of 208,265,720 people to achieve herd immunity.
As of Tuesday, Indonesia recorded 5,589,176 positive cases of COVID-19 with 148,660 deaths and 539,214 active cases since the disease was first detected in March 2020.
Reporting by Indonesia Window