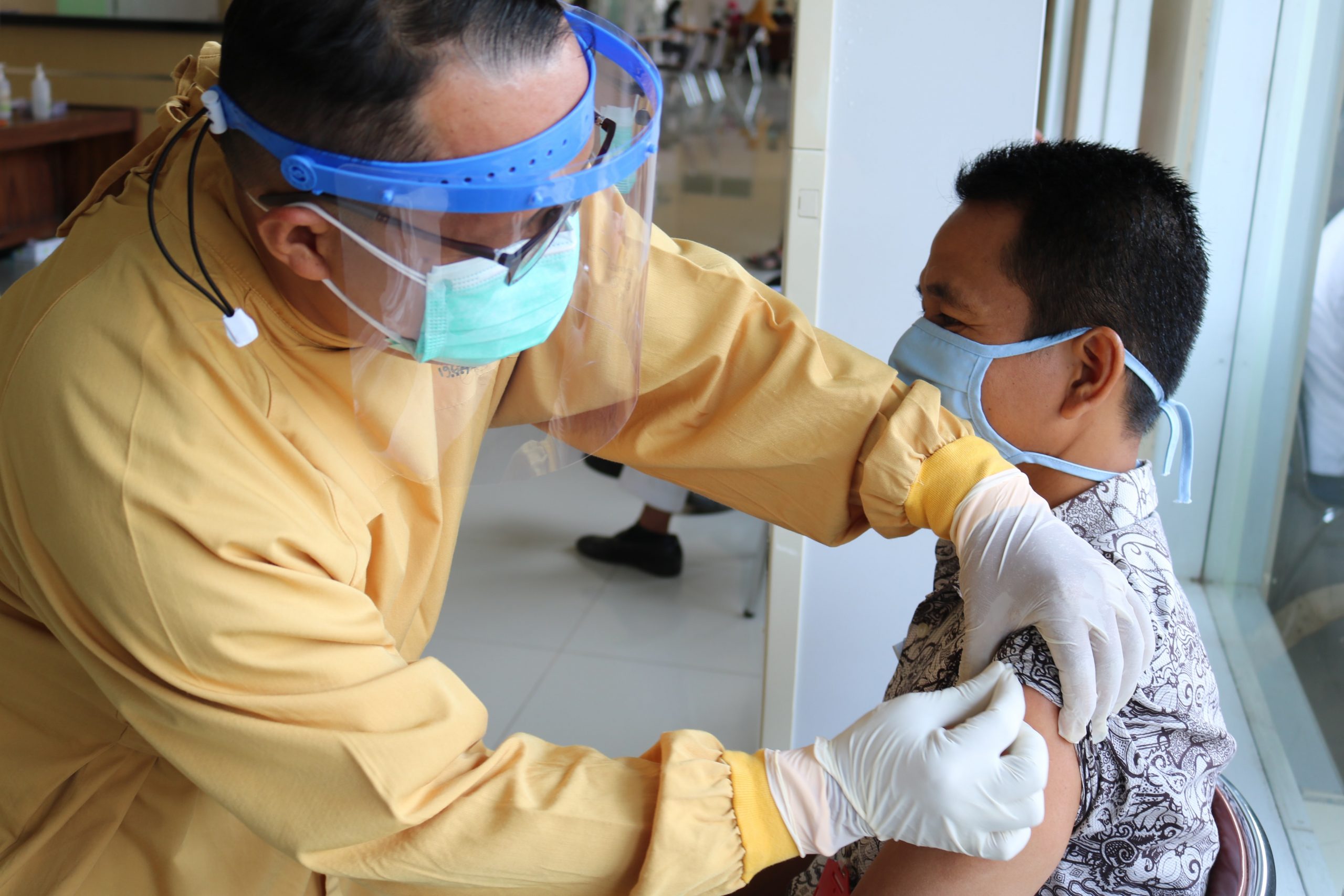 Jakarta (Indonesia Window) – A total of 28,524,986 Indonesians have received the full doses of COVID-19 vaccines as of Monday, according to data from the Ministry of Health.
The number includes 412,701 people who received the second doses on Monday (Aug. 16).
On the same day, 694,558 people received the first jabs of vaccines.
The Indonesian government is targeting 208,265,720 Indonesians to get full doses of vaccines against COVID-19 in order to achieve herd immunity.
The latest data showed that the daily number of COVID-19 cases in Indonesia increased by 17,384, bringing the total number of cases to 3,871,738.
Meanwhile, the number of deaths due to the novel coronavirus infection as of Monday (Aug. 16) increased by 1,245 people, making the total death tally to 118,833.
Reporting by Indonesia Window