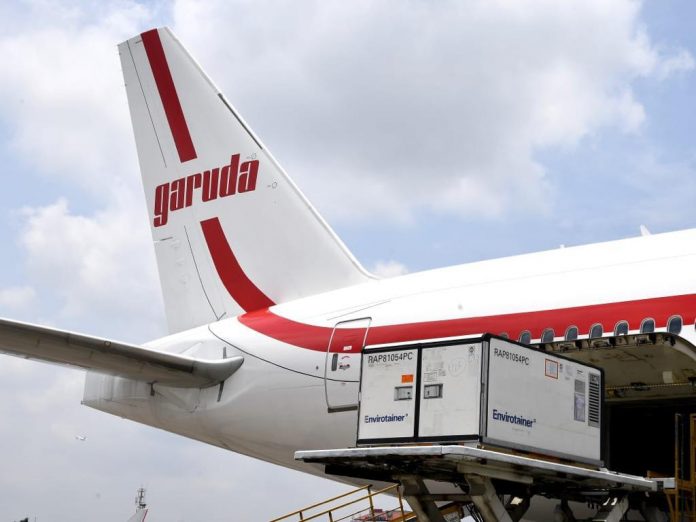 Jakarta (Indonesia Window) – A total of ten million doses of vaccine raw materials (in bulk) from China's pharmaceutical company Sinovac Biotech Ltd arrived at Indonesia's Soekarno-Hatta International Airport in Tangerang, Banten province, on Tuesday.
"Alhamdulillah, today we have ten million doses of vaccine in bulk. The bulk vaccine is the basic materials for vaccine production which Bio Farma will further produce into vaccines (ready to use)," Deputy Minister of Health dr. Dante Saksono said when witnessing the arrival of the vaccine raw materials.
The arrival of the ten million doses of Sinovac vaccine is the fifth dispatch.
In the first and second stages, Sinovac delivered 1.2 million and 1.8 million doses of ready-to-use vaccine, respectively.
Furthermore, in the third and fourth stages, Indonesia received 15 million and 10 million doses of vaccine in bulks, respectively.
Thus, Indonesia has so far received 38 million doses of vaccine from Sinovac, which would be used to support the free mass vaccination program, targeting 181.5 million people.
"Gradually, 185 million doses of vaccine will come from Sinovac," dr. Dante said.
The ten million doses of these raw materials, as sent in the third and fourth stages, will then be further processed and produced by Indonesia's vaccine manufacturer Bio Farma which has obtained a certificate for Good Manufacturing Practices (CPOB) from the National Agency of Food and Drug Control (locally known as its acronym BPOM).
According to dr. Dante, in addition to Sinovac's vaccine, the government has also obtained commitments to procure vaccines from other pharmaceutical companies, namely AstraZeneca from the UK, Pfizer-BioNTech from Germany and the United States, and Novavax from the United States.
All of those vaccines will be used in the national vaccination program.
Reporting by Indonesia Window