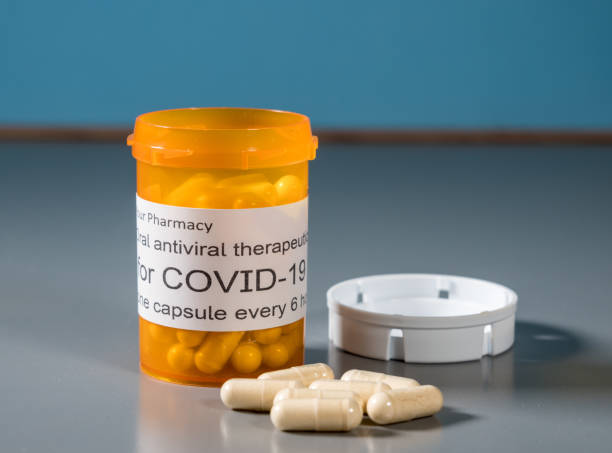 "The four drugs are Favipiravir, Remdesivir, Regdanvimab and Molnupiravir."
Jakarta (Indonesia Window) – Currently, there are four types of drugs that have received Emergency Use Authorization (EUA) as COVID-19 therapeutic drugs in Indonesia.
"The four drugs are Favipiravir, Remdesivir, Regdanvimab, and Molnupiravir," the Director for Drug Production, Narcotics, Psychotropic, and Precursors of Indonesia's National Agency of Drug and Food Control (BPOM), Togi Junice Hutadjulu, said in a statement in Depok city, West Java province on Thursday (June 30), according to Antara news agency.
She explained that the third edition of information published by BPOM listed COVID-19 therapeutic drugs belonging to the antiviral group, including Favipiravir, Remdesivir, Molnupiravir, Proxalutamide, and Oseltamivir.
Although data from BPOM show that the pharmaceutical industry in Indonesia is in the preparation stage for producing COVID-19 antiviral drugs, and some of them are already actively producing these drugs, Togi Hutadjulu reminded that no drug is completely safe.
According to her, every drug must have side effects. Therefore, people are expected to take advantage of BPOM's official website or the Halo BPOM application to obtain accurate and correct information regarding medicines.
Antiviral
On April 22, 2022, the World Health Organization (WHO) issued strong recommendations for nirmatrelvir and ritonavir, which are sold under the name Paxlovid for COVID-19 patients with mild and moderate symptoms, but at highest risk of hospital admission.
WHO calls this antiviral drug the best treatment option for high-risk patients to date.
Meanwhile, Pfizer's oral antiviral drug (combination of nirmatrelvir and ritonavir tablets) is highly recommended for patients with mild COVID-19 symptoms, those who are at the highest risk of developing severe illness and are hospitalized, such as patients who are not vaccinated, elderly, or those who are immunosuppressed.
These recommendations are based on new data from two randomized controlled trials involving 3,078 patients. The data showed that the risk of hospitalization was reduced by 85 percent after treatment with the drug.
Source: Antara; WHO
Reporting by Indonesia Window