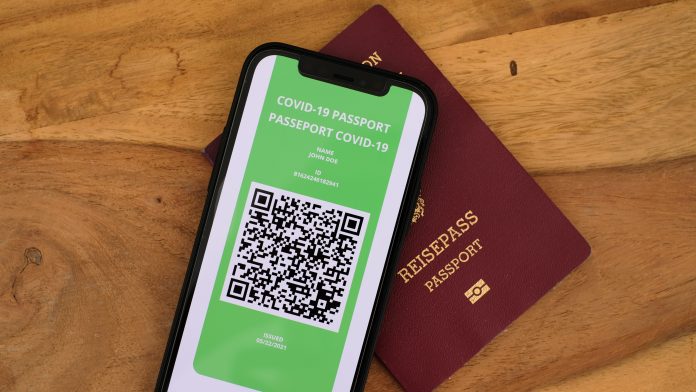 Jakarta (Indonesia Window) – All foreign nationals entering Indonesia are required to show their vaccination cards/certificates by July 6, 2021, said a spokesperson of the Coordinating Minister for Maritime and Investment Affairs Jodi Mahardi.
"All foreigners coming to Indonesia, starting July 6, 2021, must show vaccine cards (fully vaccinated) and negative results of PCR tests for COVID-19 before entering Indonesia," Jodi said in a written statement here, Sunday.
Exceptions for vaccination certificates are given to diplomats and foreign ministerial-level officials in accordance with diplomatic relations practices that are also applied by other countries, Jodi said, quoting Coordinating Minister for Maritime and Investment Affairs Luhut Binsar Pandjaitan.
Meanwhile, Jodi continued, for Indonesian citizens who will enter their country but do not have vaccine cards, must first show negative results of PCR tests for COVID-19 before their arrivals.
After being quarantined and proven negative by PCR tests, they will immediately get vaccination jabs.
"Based on the quarantine rules, both for foreigners and Indonesian citizens will undergo quarantines for eight days with two PCR tests, namely on the arrival and on the 7th day," Jodi noted
The quarantine limit for eight days as directed by the Indonesian Ministry of Health is carried out with the following considerations:
It is necessary to tighten the quarantine period for international travelers as a form of increasing awareness in dealing with variants of concern.
The median incubation of the SARS-CoV-2 variants Delta and Alpha is four days. Thus, the eight-day quarantine period covers the median incubation period of the virus twice.
The eight-day quarantine is carried out with a combination of entry and exit RT-PCR testing which is carried out upon the arrivals of the travelers (the first day) and one more on the 7th day.
The entry testing is carried out to detect as early as possible the possibility of transmission from travelers.
The exit testing is carried out on the 7th day to wait for the virus incubation period, in anticipation of the virus not being detected in the first test.
The combination of quarantine and entry-exit testing (days 1 and 7) can prevent post-quarantine transmission, with a probability of transmission <0.25 percent.
The quarantines for travelers need to be carried out with discipline and strictness, in order to avoid transmission during the quarantine period.
Reporting by Indonesia Window