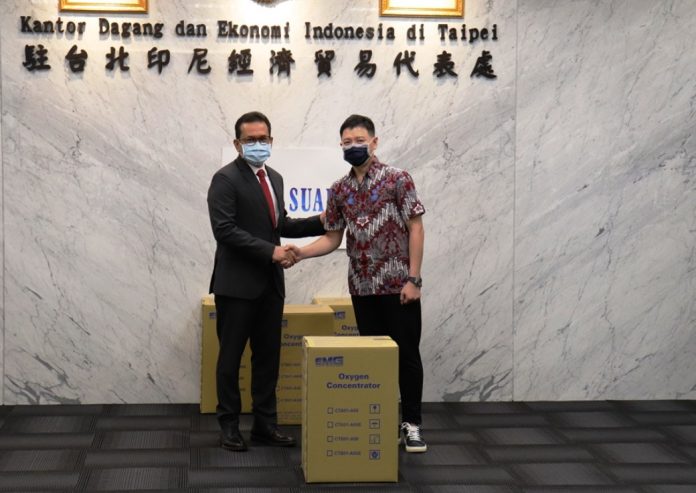 Jakarta (Indonesia Window) – Indonesia has received medical equipment donations from a number of foreign communities and companies in Taiwan.
The assistance was received by the Head of the Indonesian Economic and Trade Office (IETO) Budi Santoso in Taipei on Wednesday (Sep. 1).
The humanitarian aid in order to help Indonesia overcome the COVID-19 pandemic came from Sunrich Internasional (Indosuara), EMG-TECH, Great Forever Internasional Co. Ltd., Taiwan-India Friendly Association, SevaSansaar, Indonesian Diaspora Network (IDN) Taiwan/Global, some individuals and various other parties.
The medical equipment assistance consists of 41 oxygen concentrators, 14,000 surgical masks, 800 oxygen masks, and 5 oxygen flow regulators.
The head of IETO Taipei expressed his gratitude, while giving appreciation to all representatives of good donors who have provided assistance to the Indonesian people.
Previously, IETO Taipei facilitated the delivery of donations by air and was received by the Crisis Center of the Indonesian Ministry of Health, which was then distributed to a number of hospitals and health facilities in need, especially for treating COVID-19 patients.
Reporting by Indonesia Window