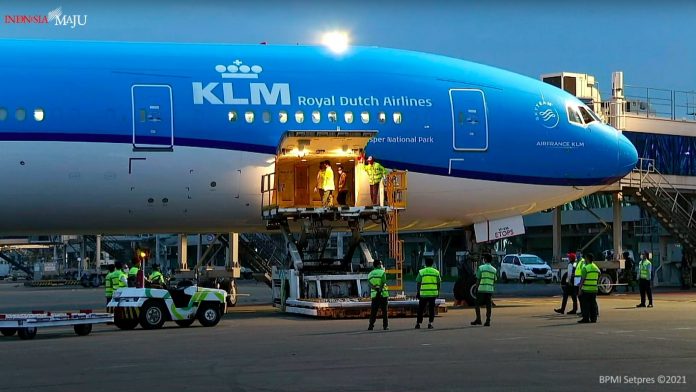 Jakarta (Indonesia Window) – The World Health Organization (WHO) has concluded that AstraZeneca (AZ) vaccine has more benefits over its possible risks, and therefore vaccination using this vaccine can be continued.
The WHO statement was delivered at a virtual meeting of the COVAX Advance Market Commitment Engagement Group (AMC EG) chaired by Indonesian Minister of Foreign Affairs Retno Marsudi along with Ethiopian Health Minister Lia Tadesse and Canadian Minister for International Development Karina Gould on Thursday (March 17).
The WHO recommendation was conveyed following the decision of several countries to postpone the use of AZ vaccine, especially those produced in Europe, as some vaccination impacts have been found.
The organization said that they regularly communicate with various international and European authorities regarding the safety aspects of the COVID-19 vaccine.
Indonesia to date has received 1,113,600 doses of AstraZeneca through the COVAX Facility (a global initiative for equal access to the COVID-19 vaccine), which is part of the first batch of the delivery.
In the first batch, Indonesia will receive 11,704,800 million doses of AstraZeneca vaccine which will be sent gradually until May 2021.
In addition to vaccines from AstraZeneca, the Indonesian government has also secured a commitment to procure vaccines from Chinese pharmaceutical company Sinovac Biotech Ltd., Pfizer-BioNTech from Germany and the United States, and Novavax from the United States. All of these vaccines will be used in the national vaccination program.
Reporting by Indonesia Window