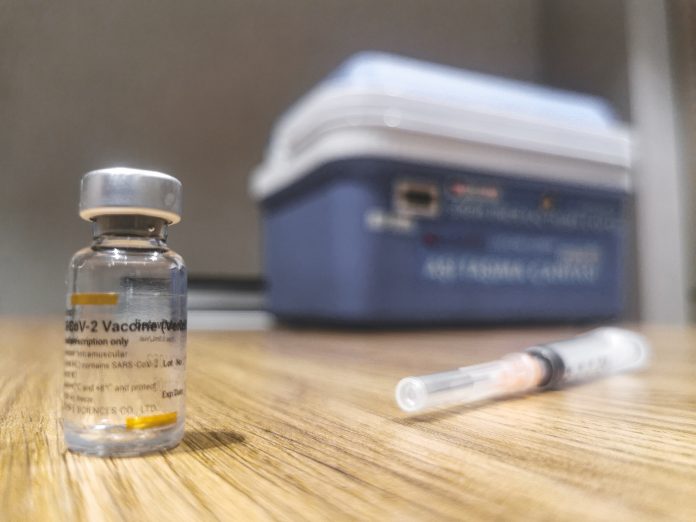 Jakarta (Indonesia Window) – Indonesia's National Agency for Food and Drug Control (locally known as BPOM) has issued an approval for the emergency use of CoronaVac vaccine produced by Chinese Sinovac Biotech Inc., for the elderly aged 60 years old and above.
"On February 5, 2021, the National Agency for Food and Drug Control has issued an emergency use authorization for CoronaVac vaccine for (the elderly) aged 60 years old and over, with two doses of vaccine injections, which will be given in 28 day intervals," the agency's head, Penny K. Lukito, said in an online press statement on Sunday afternoon (Feb. 7).
In spite of an approval for emergency use, she stressed said that vaccination for the elderly should be carried out carefully as this group is at high risk and tends to have comorbid diseases.
"Therefore, the screening process is very critical before doctors decide to give vaccination approval," he said.
Penny added, BPOM has issued information for health workers in the form of fact sheets that can be used as a reference for health workers and vaccinators in screening before vaccinating the elderly.
"In addition, risk management must also be planned well as a measure to anticipate or mitigate risks in the event of post-immunization incidents," she said.
If something untoward occurs, providing access to medical services and medicines must be taken into account. Preparedness of health workers is an important thing, especially when vaccinating the elderly group.
"With the issuance of a vaccine approval for the elderly population, it is hoped that the incidence rate of infection and the death rate of the elderly due to COVID-19 infection can decrease," said Penny.
He explained, the approval for emergency use was given after BPOM and related parties such as the National Commission for Drug Assessment, the Indonesian Technical Advisory Group on Immunization (ITAGI), allergy and immunology specialists, and geriatric specialists (handling, diagnosis and prevention of diseases affecting the elderly), discussed the results of clinical trials of the CoronaVac vaccine in China and Brazil involving groups aged 60 years old and over.
Penny said that previously his party had monitored and obtained clinical trial data for the first and second phases of the CoronaVac vaccine in China, and the third phase in Brazil. The BPOM approval was given after examining clinical trial data in both countries.
The results of clinical trials in the first and second stages in China involving 400 elderly people showed good immunogenicity results, with antibody levels of 97.96 percent after 28 days of the second dose.
"The third phase of clinical trials that took place in Brazil involving 600 elderly subjects has shown that the administration of vaccines in the age group 60 years and over shows the vaccine is safe and no serious side effects have been reported," he said.
Penny added that the side effects reported from the clinical trial were mild and not serious, namely pain, nausea, fever, swelling, redness of the skin, and headaches.
Reporting by Indonesia Window