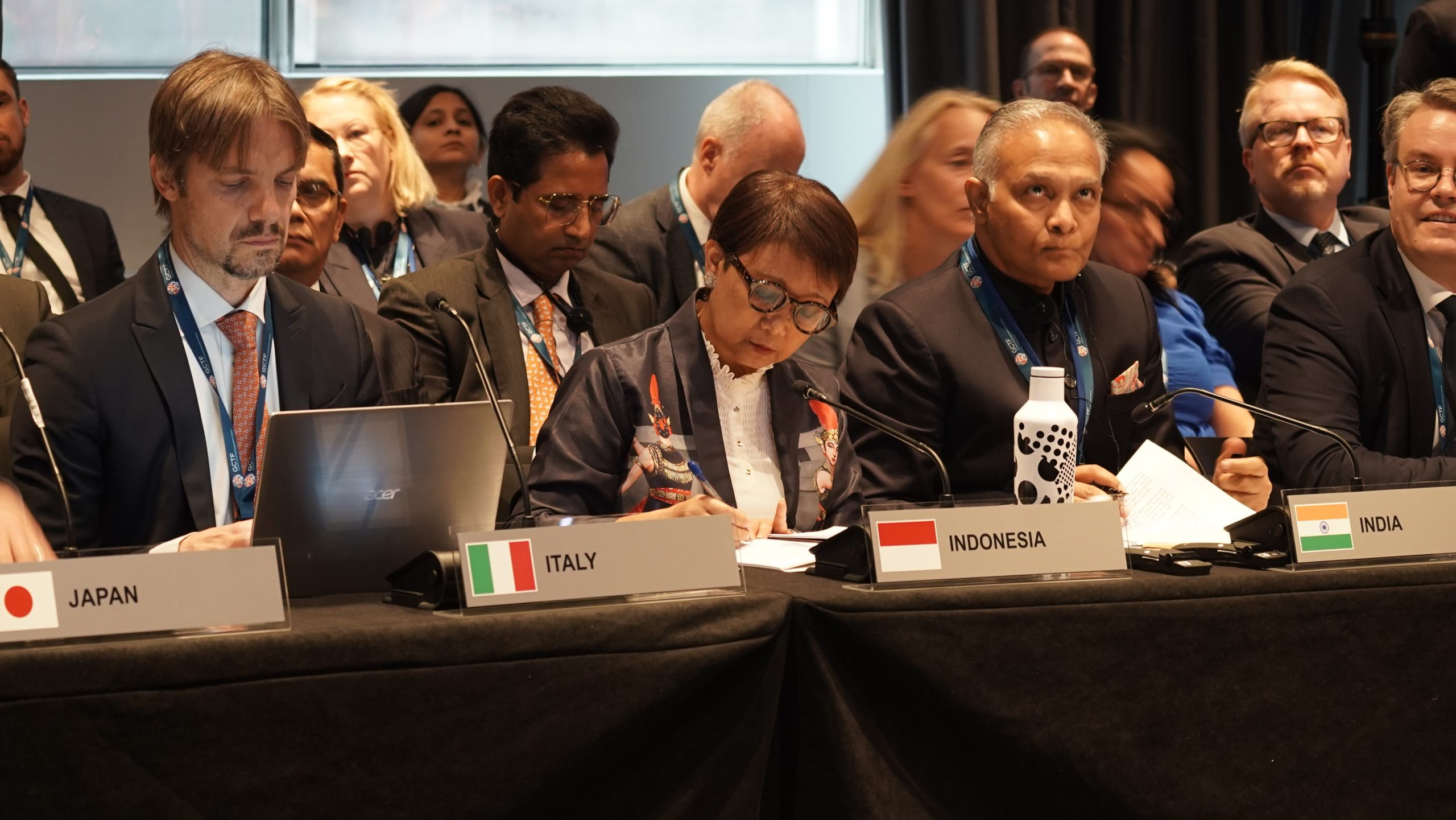 Countering extremism and terrorism as well as handling radicalization are among approaches presented by Indonesia at the 13th Ministerial Plenary Meeting of the Global Counter-Terrorism Forum (GCTF) in New York on September 20.
Jakarta (Indonesia Window) – Indonesian Minister of Foreign Affairs Retno Marsudi conveyed three efforts made by Indonesia, namely; the first is prioritizing a whole-of-government and whole-of-society approach, as mandated in the National Action Plan for Preventing and Countering Extremism.
Retno conveyed the efforts at the 13th Ministerial Plenary Meeting of the Global Counter-Terrorism Forum (GCTF) on the sidelines of the High Level Week of the UN General Assembly Session in New York, the United States on September 20, according to the Indonesian Ministry of Foreign Affairs in a written statement, Thursday.
The efforts were conveyed to share experiences regarding ways of overcoming extremism and terrorism as well as handling radicalization in Indonesia, especially concerning the rehabilitation and reintegration (R&R) strategy for former terrorists.
The strategy underlines the importance of synergistic roles and support between the government and the society, as well as combining hard and soft approaches besides involving people and cooperating with international community.
The global threat of terrorism is increasing and continues to evolve, said Retno, adding that acts of terror are increasingly diverse and the use of online propaganda and exploitation of new technology including drones and AI (artificial intelligence) is also growing.
The minister also said that the death rate due to terrorism in the last five years has reportedly increased.
"For Indonesia, the rehabilitation and reintegration (R&R) covers all aspects, not only limited to that on former terrorist convicts, but must also efforts to strengthen the resilience of the community and environment that accepts them," she added.
"It takes a village, to turn an extremist idea into a peaceful one," said Retno, referring to changing extremism ideas into peaceful thoughts that requires the support of all parties.
The second is ensuring the progress of technology and research, so as not to be misused. Technology that is developing very quickly can give space to developing ideas of extremism.
"We must remain vigilant," the minister said. For this reason, Indonesia has launched the Indonesian Knowledge Hub (I-KHub) to integrate data systems and support research-based decision making in an effort to combat extremism, while ensuring state security.
The third is ensuring a safe environment to counter extremism, including through education programs for women and children.
"Because extremist thinking can only grow in a place filled with hatred," Retno said, while urging GCTF countries to be strongly committed to ensuring inclusive implementation of the R & R strategy.
GCTF is the main forum outside the UN framework that discusses global cooperation and information exchange on the issue of countering extremism.
Foreign Minister Retno was present in her capacity as Co-Chair of the Countering Violent Extremism (CVE) Working Group (WG). Indonesia and Australia have been serving the position since 2017.
Editing by Indonesia Window