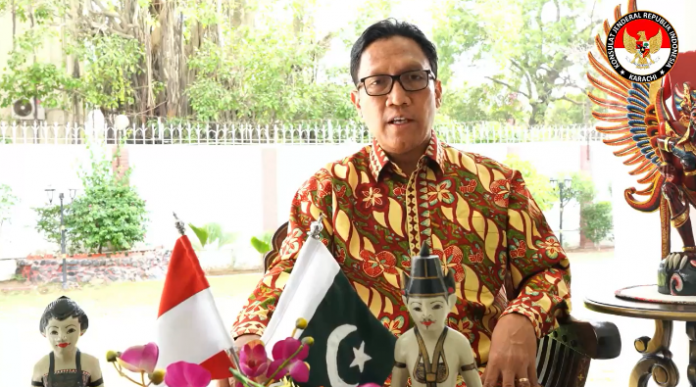 Jakarta (Indonesia Window) – As many people in Karachi are interested in learning Indonesian, the Indonesian Consulate General in the largest city in Pakistan has launched Virtual Indonesian Language Course (VILC).
The Indonesian class began in early June 2021 and was officially opened by the Indonesian Consul General in Karachi, June Kuncoro Hadiningrat, recently.
The consul general appreciated the enthusiasm of the participants and at the same time encouraged them to take full advantage of the program, especially for those who are interested in studying, working, or visiting Indonesia in the future.
The course, organized by the Indonesian Consulate General in Karachi and the Ministry of Education and Culture, is targeting Pakistanis in Sindh province.
The program starts with basic level Indonesian lessons, namely BIPA (Indonesian for Foreign Speakers) 1, and will last for three months, from June 1 to August 31, 2021.
During the program, the participants will also explore Indonesian cultures and traditions, which are an integral part of the process of learning foreign languages.
Consul General June Kuncoro hoped that the Indonesian language program would enhance relations between Indonesia and Pakistan.
The class was also expected to attract more Pakistanis to learn about Indonesia, and motivate them to continue their studies or work in the predominantly Muslim country.
Reporting by Indonesia Window