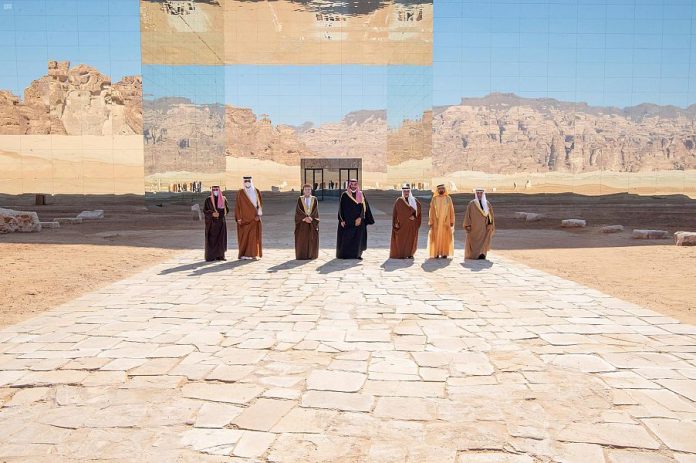 Jakarta (Indonesia Window) – The Al-Ula Declaration produced at the 41st summit of the Gulf Cooperation Council (GCC) on Tuesday (Jan. 5) called on the country members to strengthen relations.
The Al-Ula Declaration asked the United Arab Emirates, Saudi Arabia, Qatar, Oman, Kuwait and Bahrain to complete the requirements of the Gulf Customs Union and the Common Market.
The declaration also achieves full economic citizenship, including enabling citizens of GCC countries freedom to work, move and invest throughout the union, and have equal access to education and health care.
It also called for building the Gulf railway network, a food and water security system.
Earlier on Tuesday (Jan. 5), Saudi Crown Prince Mohammed bin Salman said Gulf states had inked an agreement that affirms "our Gulf, Arab and Islamic solidarity and stability."
Meanwhile, Saudi Deputy Defense Minister Khalid bin Salman said the summit and the Al-Ula Declaration "established a new phase in which we work together toward a bright tomorrow for our region and face all its challenges."
He said in a tweet that "we are one people led by brothers whose primary concern is the stability, prosperity and prosperity of their homelands."
Later on Tuesday (Jan. 5), Saudi Arabia's King Salman received a phone call from Kuwait's Emir Sheikh Nawaf Al-Ahmad Al-Jaber Al-Sabah who said the Al-Ula summit would result in "stronger Gulf and Arab unity and cohesion."
King Salman also received a letter from Oman's Sultan Haitham on the strong relations between their two countries.
Reporting by Indonesia Window