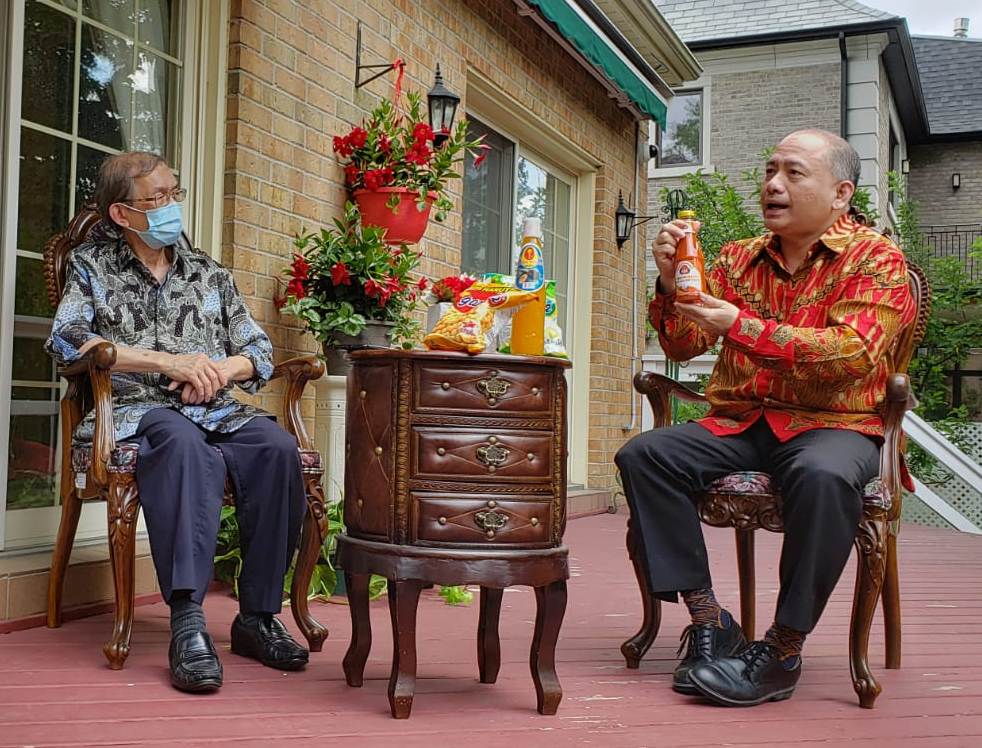 Jakarta (Indonesia Window) – Products from Indonesian Micro, Small and Medium Enterprises (MSMEs) have the opportunity to enter the Canadian market and exporters can still increase their products to the country.
During a dialogue with the Indonesian Diaspora on Saturday (June 27) to commemorate the International MSME day, Indonesian Consul General in Toronto Leonard F. Hutabarat explained the potential and opportunity of the Canadian market for MSME products, as quoted from the Indonesian Ministry of Foreign Affairs website.
"Toronto, which is the capital of Ontario, along with other Provinces of Manitoba, Saskatchewan and Nunavut is the main destination for 54 percent of Indonesian products in 2019, and 53 percent of Indonesian import products," the Consul General noted.
He added, 81 percent of 37.7 million Canadians are urban people, and more than 40 percent live Ontario.
"The Indonesian Consulate General always introduce the potentials of Indonesian food products to markets that have a very significant population for good consumers," Consul General Leonard said.
Joe Oey with his company, Oey Trading, is one of the Indonesian Diaspora who has been running a business in Toronto on imports of  Indonesian food products.
Oey Trading has been engaged in the industry for 32 years.
Regarding the opportunity to enter the Canadian market, Joe stressed the need for Indonesian food products exporters, especially the MSMEs, to pay attention to regulations on food safety before exporting.
Although in the last 10 years regulations on food safety in Canada have become firmer, food producers in Indonesia still have the opportunity to penetrate the country's market by complying with regulations on food products.
Manufacturers should specify the ingredients of their products, including if they contain dairy.
Exporters should also have a license and traceability according to regulations as a guarantee that the food products are safe for consumption.
Product packaging also needs to be made in English and French.
Most of Canadians are quite open-minded in terms of food as they do not hesitate to try dishes from different cultural backgrounds, as long as the products pay attention to primary concerns, such as contents, nutritional facts, and also environmental aspects.
Consul General Leonard said the new normal has certain characteristics, especially for food, so it needs a new health protocol for the industry.
Digital marketing or e-commerce are among the safest ways to do businesses during the COVID-19 pandemic, he said.
The MSMEs have become the backbone of the economy in many developing countries.
In fact, 90 percent of companies worldwide are supported by MSMEs which provide 70 percent of jobs which contribute 50 percent to the world's Gross Domestic Product (GDP).
Reporting by Indonesia Window