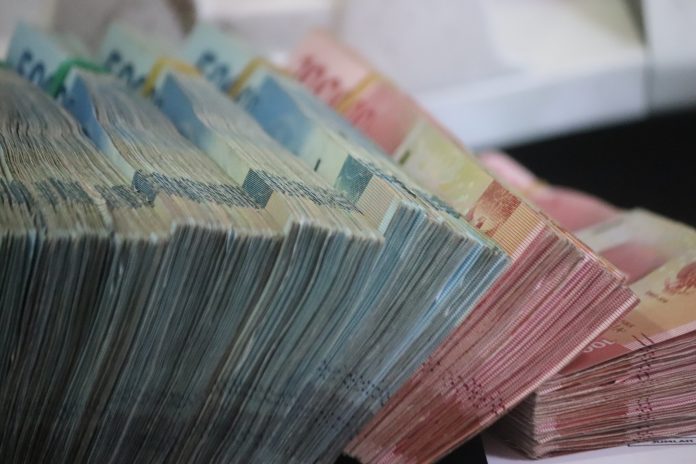 Jakarta (Indonesia Window) – The central bank, Bank Indonesia (BI), has purchased state securities worth 115,87 trillion rupiahs (some 8.1 billion U.S. dollars) at the primary market for the 2021 state budget until June 8, 2021, according to BI's Governor Perry Warjiyo.
With the purchase of the state securities, banking liquidity was very loose as reflected in the high ratio of liquid assets to third party funds of 33.67 percent and the growth in third party funds of 10.94 percent, Warjiyo told legislators at a working meeting here on Monday (June 14).
The economic liquidity also increased as reflected in the money supply in a narrow sense (M1) which grew by 17.4 percent and in a broad sense (M2) which grew by 11.5 percent year-on-year in April 2021, he pointed out.
Perry continue that the central bank had increased liquidity (quantitative easing) in the banking sector by some 6.5 billion U.S. dollars as of June 8, 2021, so that the total injection of liquidity into the money market and the banking sector since 2020 has reached about 575.01 billion dollars or 5.30 percent of the gross domestic product.
Meanwhile, Finance Minister Sri Mulyani Indrawati and Bank Indonesia have signed Joint Decrees I and II.
The minister said that the signing of the Joint Decree II complements the Joint Decree I dated April 16, 2020, allowing Bank Indonesia to buy state securities at the primary market.
"In the Joint Decree I, BI will be a standby buyer for the primary market from our bonds," she stated.
In the Joint Decree II, the government and BI share burdens based on the financing use for public goods/benefits and non-public goods/benefits.
Reporting by Indonesia Window