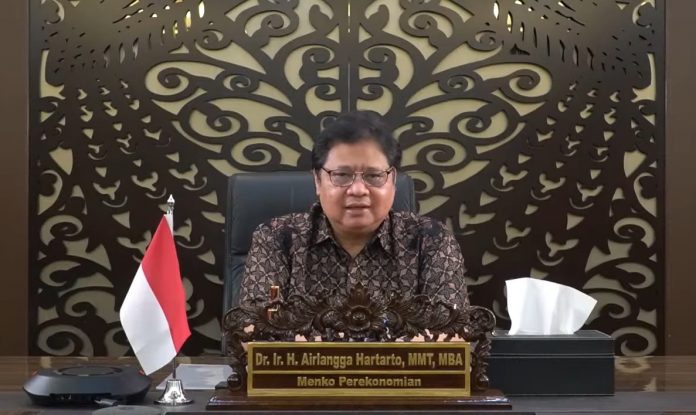 Jakarta (Indonesia Window) – Investment commitments in 19 Special Economic Zones (SEZs) in Indonesia, which have reached 92.3 trillion rupiahs (some 6.4 billion U.S. dollars) by July 2021, and 32.76 trillion rupiahs (some 2.2 billion dollars), have been realized, Coordinating Minister for the Economy Airlangga Hartarto has said.
"As of July, there have been 166 entrepreneurs or investors who have invested in the SEZs and created jobs for 26,741 people directly," Airlangga in a webinar on the Special Economic Zones on Monday (Sep. 13).
In addition, he noted, from January to July 2021, the export value from the SEZs has reached 3.66 trillion rupiahs (about 256.9 million dollars).
Meanwhile, as of August 2021, as many as 129 business entities have registered their profiles in the special application system in the SEZs to obtain special facilities after operating in these areas.
Those facilities include exemption from income tax (PPh), value added tax (PPN), purchase tax on luxury goods (PPnBM), import duty, import tax, and customs duty.
"Until August 2021, there are 11 master list submission documents with a value of 740 billion rupiahs (about 51.9 million dollars) and there are 65 documents for SEZs service notification with a transaction value of 1.21 trillion rupiahs (about 84.9 million dollars)," Airlangga noted.
Those facilities provided by the government were not the only drivers for enhancing SEZ's competitiveness, he said, adding that the government continues to increase the production of export-oriented products that are connected to global supply chains in order to attract more investors to invest in the SEZs.
"We also have to implement automation technology by developing Industry 4.0 to increase productivity in various industries," said Airlangga.
Reporting by Indonesia Window