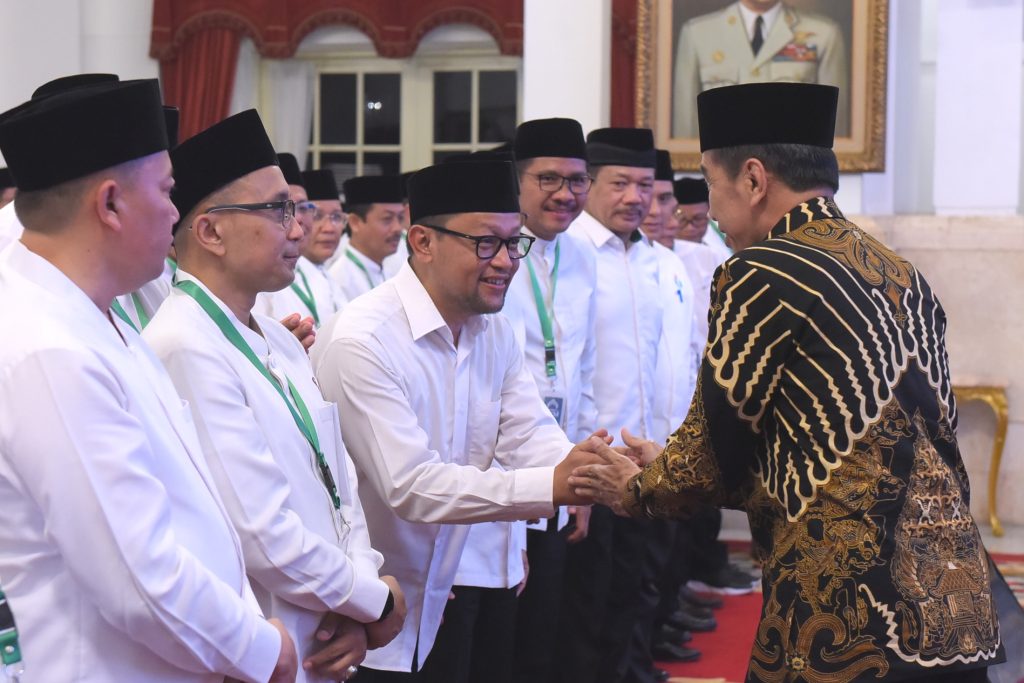 The Mosque Welfare Body has significant potential benefits for both Muslims and the Indonesian nation as it has members totaling 17,600 mosques nationwide.
Jakarta (Indonesia Window) – The Mosque Welfare Body, locally known for its abbreviation of BKM, plays a crucial role in encouraging mosques to become centers for both community development and national progress, according to Indonesian President Joko Widodo.
"With the BKM's involvement, we hope that these places of worship be professionally and responsibly managed to benefit the people. This way, mosques can transform into centers for personal development, national progress, and places friendly to all," the president said during the opening of the BKM National Working Meeting, at the Presidential Palace, Jakarta, Wednesday (11/08).
With members totaling 17,600 mosques nationwide, he continued, the potential benefits of the Mosque Welfare Body are significant for both Muslims and the Indonesian nation.
On that occasion, the president expressed hope that mosques can serve as sacred places, a means to foster unity in diversity, and educational centers for character development.
"I hope that the central and national levels of the management of the Mosque Welfare Body can actively synergize to safeguard mosques against the threats of intolerance and extremism, as well as divisive politicization that doesn't promote unity or harmony. This way, we can continue to uphold national unity and cohesion," he said.
The head of stated also expressed appreciation for the revitalization of the Mosque Welfare Body, carried out by the Ministry of Religious Affairs.
"About two weeks ago, the minister mentioned to me that the BKM should be revived, much like its operation in the 1960s. I said, we're ready. I mean in terms of necessary regulations, whether it's a presidential regulation or a presidential decree, we'll prepare it later. Everything else that matters will be the Minister's responsibility," the president remarked.
Reporting by Indonesia Window