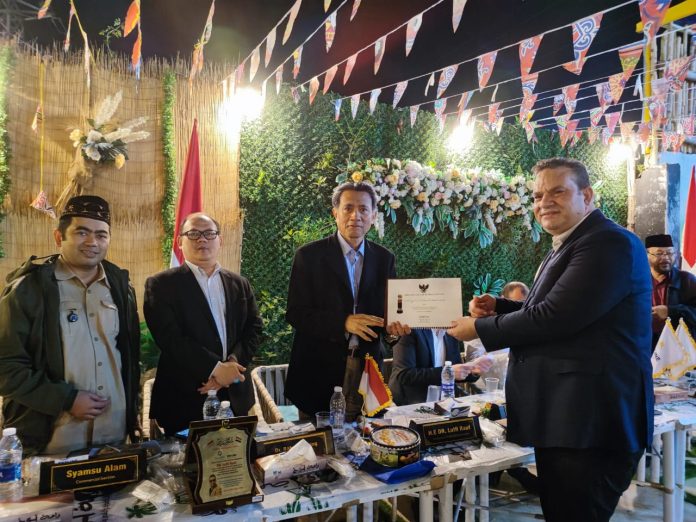 Soap from Indonesia is well known among Egyptians. Even though the import duty is high, Indonesian soap products are still in demand.
Jakarta (Indonesia Window) – Cleaning products including soap from Indonesia are still in demand by the Egyptian market as they are found at shop windows in that African country, even though the import duty is still relatively high there.
"Soap products from Indonesia are well known among Egyptians. Even though import duties are high, Indonesian soap products are still being sought," Indonesian Ambassador to Egypt Lutfi Rauf said as quoted by the Indonesian Ministry of Foreign Affairs in a written statement received by Indonesia Window on Sunday.
According to Lutfi during a visit to a business meeting and cultural gathering in Bayt Nouh, Tanta City, Gharbia Province, on April 15, Egypt is a market that still has great opportunities to be taken for soap products and their derivatives.
The Trade Attaché of the Indonesian Embassy in Cairo, M. Syahran Bhakti, explained that the Indonesian representative in Egypt is trying to carry out negotiations within the framework of the Indonesia-Egypt bilateral trade relations, in the hope that import duties for Indonesian products such as soap which reach 40-60 percent can be overcome.
​ Syahran Bhakti pointed out that based on data from the Egyptian Bureau of Statistics (CAPMAS), imports of Indonesian soap products (HS code 3402) in January-December 2022 amounted to 159,000 U.S. dollars, an increase of 3.24 percent compared to the January-December 2021 period of 154,000 dollars with a market share of 0.12 percent.
As for the HS code 3401 soap product, it amounted to 280,000 dollars with a market share of 0.80 percent, with the main competitors being the United Arab Emirates (UAE) with a market share of 50.61 percent, Turkey 7.23 percent, Germany 2.25 percent, France 2.14 percent and Saudi Arabia 1.99 percent.
Syahran added that the high supply of soap products from the UAE to the Egyptian market is because the UAE is also one of the biggest importers of Indonesian soap.
In the Trademap report, in 2021 the UAE imported soap from the world reaching 335.34 million dollars and from Indonesia reaching 35.66 million dollars.
The UAE is one of Egypt's trading partner countries and is bound by trade agreements that make it easier for UAE products to enter the Egyptian market.
*1 U.S. dolar = 14.936 rupiahs
Reporting by Indonesia Window