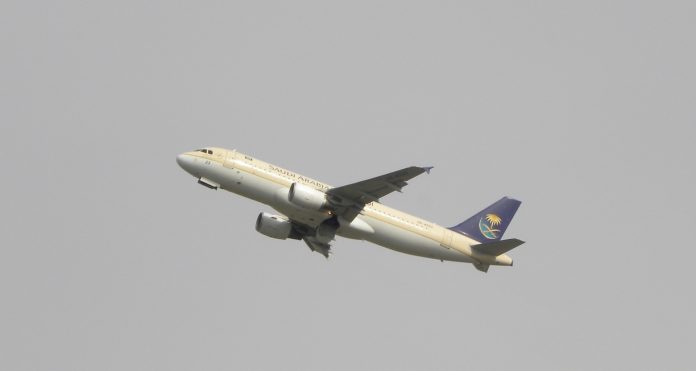 Jakarta (Indonesia Window) – Saudi Arabia's flag carrier, Saudia, cited flight requirements that should be met by passengers traveling from the kingdom to 25 countries, including Indonesia, the Saudi Gazette reported.
The national airline called on passengers to click the Saudia link to find out more about travel requirements in 25 countries, namely, the United Arab Emirates, Kuwait, Oman, Bahrain, Egypt, Lebanon, Morocco, Tunisia, China, UK, Italy, Germany, France, Austria, Turkey, Greece, Bangladesh, Philippines, Malaysia, South Africa, Sudan, Ethiopia, Kenya, Nigeria and Indonesia.
In addition, there are seven conditions that should be met by passengers entering the kingdom, once the Saudi government lifts travel restrictions.
The airline called on passengers to follow health instructions based on the directives issued by the Saudi health authorities.
The conditions for travellers to the kingdom include filling up and signing a form committing to the health requirements.
That form should be submitted to the airport health control center upon arrival.
All passengers shall be subject to home self-quarantine for a period of seven days (three days for health practitioners with a negative sample at the end of the quarantine period).
It urged all passengers to install two applications, namely, Tatman and Tawakkalna on their mobiles and make their registrations.
The conditions also include adding location of home on Tatman App within eight hours after the arrival of the passenger; monitoring symptoms of coronavirus; calling 937 immediately in the event of noticing any of the symptoms or going to the health center or emergency wing when it is found necessary; and getting access to Tatman to do health assessment on a daily basis.
The airline urges its passengers to follow precautionary measures during self-quarantine at home, as stated in the health conditions commitment pledge form.
Reporting by Indonesia Window