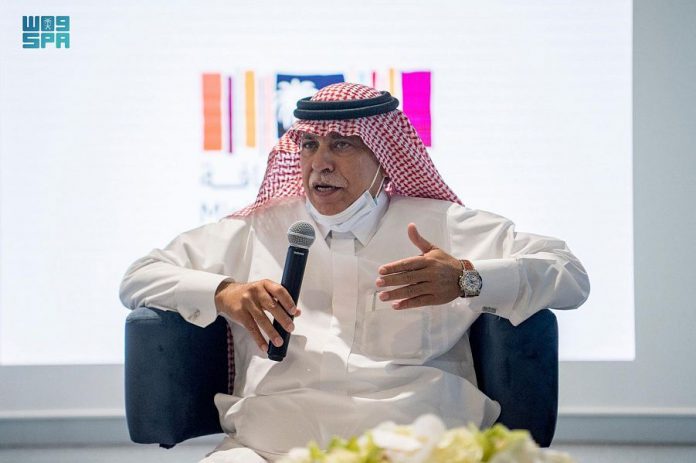 Jakarta (Indonesia Window) – Acting Saudi Minister of Media Majid bin Abdullah Al-Qasabi on Saturday (Oct. 2) visited the Republic of Iraq pavilion which was the guest of honor at the 2021 Riyadh International Book Fair (RIBF).
During the visit, Al-Qasabi underlined the depth of historical relations between the Kingdom and Iraq at all levels, citing the cultural and scientific partnership between the two countries as having a deep dimension of knowledge sharing, Saudi Press Agency reported.
"Iraq is the state of civilization and history and there are important ties and a unified social fabric between us and Iraq," he said.
"We are honored to have the state of Iraq at Riyadh International Book Fair and we look forward to more cooperation between the two countries in everything that enriches Arab, Islamic and global culture," Al-Qasabi added.
According to him, Crown Prince Muhammad Bin Salman, deputy prime minister and minister of defense, had previously honored me to chair the Saudi-Iraqi Coordination Council.
Al-Qasabi affirmed that Riyadh International Book Fair is an important global cultural center for all segments of society, as it contributes to strengthening cultural aspects among countries, especially since the Kingdom has hosted many countries in the fair throughout its history, which enabled the exchange of cultural and intellectual aspects in an atmosphere of love and peace to all the world.
In addition, he also visited the pavilion of the Islamic Military Counter Terrorism Coalition (IMCTC).
Acting Secretary General of IMCTC Maj. Gen. Pilot Mohammed bin Saeed Al-Mughidi pointed out that the IMCTC seeks, in partnership with different countries and international organizations, to coordinate, unify and support the efforts of member states, with a high degree of efficiency and effectiveness to counter terrorism.
He added that the Coalition also strives to unify and coordinate intellectual efforts that refute terrorist ideologies.
One of the objectives of the IMCTC's participation in the fair is to present the Coalition's publications, he said.
Reporting by Indonesia Window