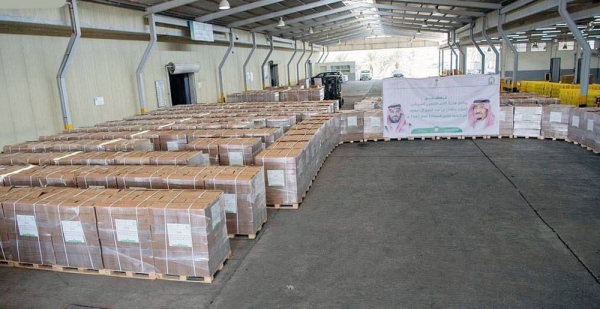 Jakarta (Indonesia Window) – Saudi Minister of Islamic Affairs, Call and Guidance Dr. Abdullatif Bin Abdulaziz Al Al-Sheikh on Wednesday inaugurated Custodian of the Two Holy Mosques King Salman's gift program of luxurious dates.
These dates will be distributed to 94 countries in coordination with embassies, religious attaches, centers and Islamic sheikhdoms abroad according to the health requirements in force in those countries during Ramadan of 1443 Hijri.
During the inauguration ceremony, the minister watched a live display from the Saudi dates factory in Al-Ahsa, shedding light on the operations of packing and sanitization according to the preventive measures taken to limit the spread of the coronavirus pandemic as part of keenness on the safety and health of beneficiaries of the program.
The prepared dates will then be sent through cooled trucks that guarantee preserving their quality until they reach beneficiaries through international freight companies.
The minister stressed that the wise leadership is keen on the good and benefit of all Muslims across the globe, noting that this gift expressed the deep solidarity with Muslims and sharing with them the joy of Ramadan.
He added that the wise leadership is also keen on providing assistance and support to Muslims around the world even in light of the pandemic, where the neediest countries were chosen to reach more than one million beneficiaries.
Sources: Saudi Press Agency
Reporting by Indonesia Window