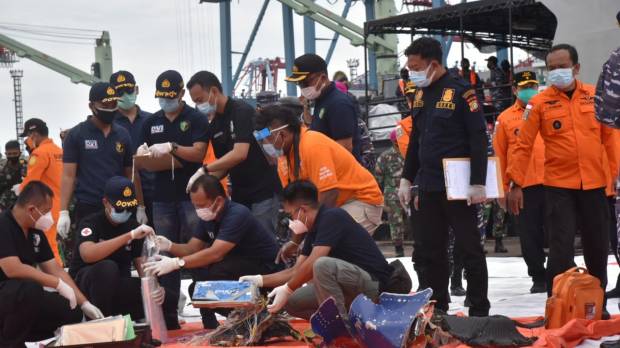 Jakarta (Indonesia Window) – Rescuers on Sunday collected five bags of human body parts and three bags of the debris of Indonesia's Sriwijaya Air plane that crashed in the waters off the coast of the capital city of Jakarta on Saturday (Jan. 9).
"We receive three bags containing the debris of the plane and five bags of human body parts," Operation Director of the National Search and Rescue Agency Rasman M.S. said, adding that all the eight bags were carried by the navy's Kurau ship.
The new finding brings the total body parts discovered by the rescuers to seven.
The body parts would be handed to the police's DVI (disaster victims identification) unit for identification and the debris would be sent to the National Transport Safety Committee for an analysis, according to the agency.
The search and rescue operation for the victims and the wreckage of the plane is still underway.
Reporting by Indonesia Window