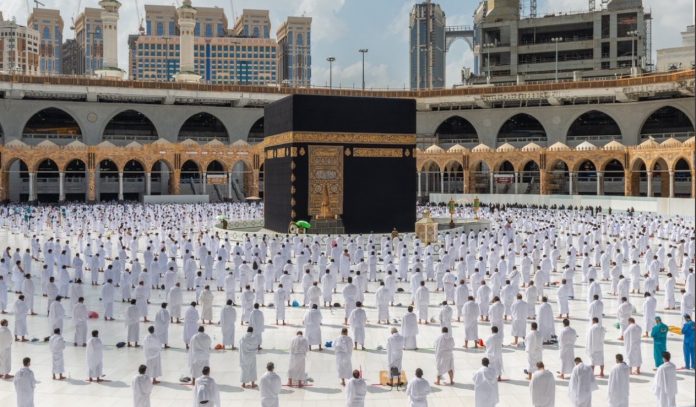 Jakarta (Indonesia Window) – More than 7.5 million people have performed umroh (the minor hajj) and prayed at the Grand Mosque in Makkah since the resumption of umrah service and prayers on October 4, 2020, the General Presidency for the Affairs of the Two Holy Mosques has stated.
Of the 7.5 million pilgrims and worshipers, umrah performers accounted for 1,934,000, while the number of worshipers reached 5,480,000 during the period between October 4, 2020 and January 30, 2021, the presidency said in a statement reported by the Saudi Press Agency.
Osama Al-Hujaili, director of the general department for crowd management and grouping at the presidency, said that the presidency has mobilized all its resources to serve the pilgrims and provide them with a safe and healthy environment.
"With the beginning of the third phase of umrah resumption on November 1, special paths have been created near the Holy Kaaba to facilitate the elderly and people with special needs to perform their rituals with ease," he said.
The first path which is 155 meters long has been designated for 45 wheelchair pilgrims who do the tawaf (circumambulation around the Kaaba seven times) for 10 minutes to 15 minutes.
"The second path, which is the closest to the Holy Kaaba, is 145 meters long. It accommodates 50 elderly pilgrims who do not need wheelchairs," Al-Hujaili added.
Reporting by Indonesia Window