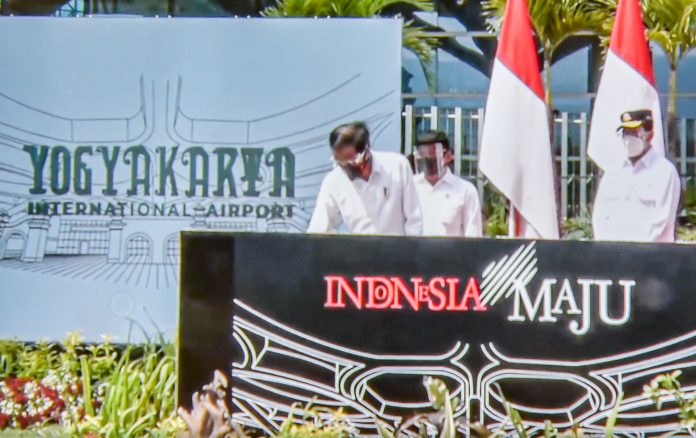 Jakarta (Indonesia Window) – Yogyakarta International (YAI) in Kulon Progo district, which was inaugurated by President Joko Widodo on Friday, is designed to be resistant to an 8.8-magnitude quake and a 12-meter-high tsunami.
The national construction company, PT Pembangunan Perumahan (PP), stated that the airport construction implements new earthquake parameters in anticipation of tsunamis and liquefaction.
"The project owned by PT Angkasa Pura I (the national airport management) is designed with quakes and tsunamis-resistant construction," PT PP'ss President Director Novel Arsyad said in a statement received here on Saturday.
PT PP completed the airport construction project by applying the Building Information Modelling (BIM).
YIA, which was built with an investment value of 11.3 trillion rupiahs (some 777.6 million U.S. dollars), has a runway of 3,250 meters long to accommodate wide-bodied aircraft such as the Airbus 380 and Boeing 777.
With a length of more than three kilometers, YIA's ultimate runway capacity can reach more than 40 aircraft movements per hour.
YIA, which is under the management of the national airport management, Angkasa Pura I, was built in 20 months with an environmentally friendly design. One of which is the Airfield Flight Lighting (AFL) that uses power-efficient LED lights.
A crisis center building is available inside the airport building, and the terminal departure can be used as a special space for disaster mitigation and evacuation in case of a tsunami.
Although all facilities are built with modern technology, the architecture of Yogyakarta International Airport is designed based on local wisdom concepts, involving 46 local artists.
The characteristics of the five villages where the airport was built are highlighted in the form of art works.
Reporting by Indonesia Window