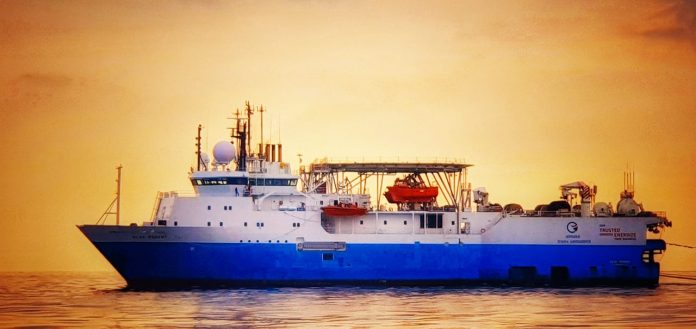 Jakarta (Indonesia Window) – Pertamina Hulu Energi (PHE) as the upstream sub-holding of Indonesia's state-owned company Pertamina has used the latest technology of 2D Cubed seismic data method in oil and gas exploration.
The application of the technology has reached the kickoff stage of 2D Cubed (pseudo 3D) seismic reprocessing, said PHE's Director of Exploration and New Discoveries, Medi Kurniawan, in a press statement here on Tuesday (Jan. 18).
He said Pertamina continues to strive to maintain the continuity of energy supply through seismic activities.
Seismic is the initial stage of business process series in the upstream oil and gas sector.
The seismic data is then processed to obtain detailed information about the potential presence of oil and natural gas below the earth's surface.
Medi added that exploration activities with 2D Cubed technology are a continuation of the exploration of PHE's Jambi Merang in open areas.
The 3D Exploration Pseudo Seismic Program is the third largest in the Asia and Pacific region, covering an area of ​​270,000 square kilometers, along South Makassar to North Java – Bali – Lombok.
"Pertamina is also open to establishing partnerships in using 2D Cubed data for further explorations in Indonesia," said Agung Prasetyo, VP of New Venture at Pertamina Hulu Energi.
"Indonesia is a key player in the global oil and gas industry. Oil and gas production has decreased in recent times. However, there are discovery potentials that have not been managed optimally. Data reprocessing is expected to be able to answer challenges faced by the upstream oil and gas industry in Indonesia," Agung said.
Reporting by Indonesia Window