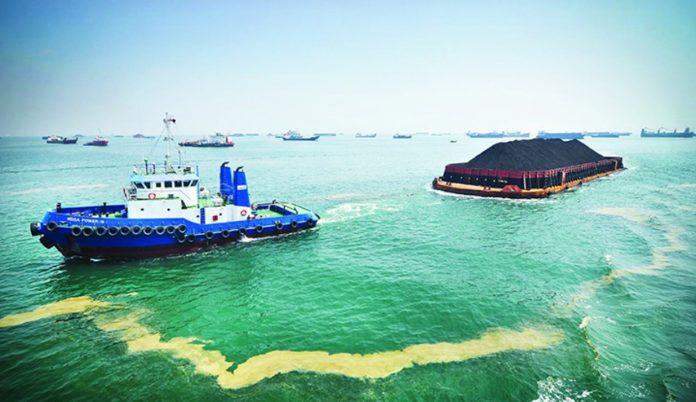 Jakarta (Indonesia Window) – Indonesian Minister of Energy and Mineral Resources Arifin Tasrif has set benchmark coal price at 89.74 U.S. dollars per ton for trading throughout May 2021.
The price increased by 3.06 per ton compared to April, amounting to 86.68 dollars per ton.
Ministry of Energy and Mineral Resources' spokesperson Agung Pribadi explained that economic growth in Asia was the main factor that raised the coal price in May.
"The Asian economy began to improve in the first quarter of 2021, dominated by the Chinese (economy)," Agung said here on Tuesday (May 4).
Agung added, China's coal consumption demand during that period has rapidly increased, yet it is not comparable to the decreasing domestic production.
"The demand for coal has come a lot to meet the needs of Chinese power plants," he explained, adding that China's high demand for coal also influenced its import policy.
The China Electricity Council (CEC) estimates that the national electricity consumption in 2021 will increase by 7-8 percent compared to that in 2020.
In addition, the Chinese government has also relaxed imports, thereby raising global coal prices.
Data showed that over the past week the coal contract price for ICE Newcastle has increased by more than 6 percent. At the end of last week's trade, the benchmark thermal coal price was even closer to 92 dollars per ton.
The calculation of Indonesia's benchmark coal price is obtained from the average of four world coal price indexes, namely, the Indonesia Coal Index (ICI), the Newcastle Export Index (NEX), the Globalcoal Newcastle Index (GCNC), and Platt's 5900 in the previous month.
The benchmark coal price since 2021 has been quite volatile. In January, the prince was set at 75.84 dollars per ton, then increased in February to 87.79 dollars per ton, and fell in March to 84.47 dollars per ton. In April, the coal price rose to 86.68 dollars per ton.
The benchmark coal prince in May is used in determining the coal price at the point of delivery by Free On Board sale for one month.
Reporting by Indonesia Window