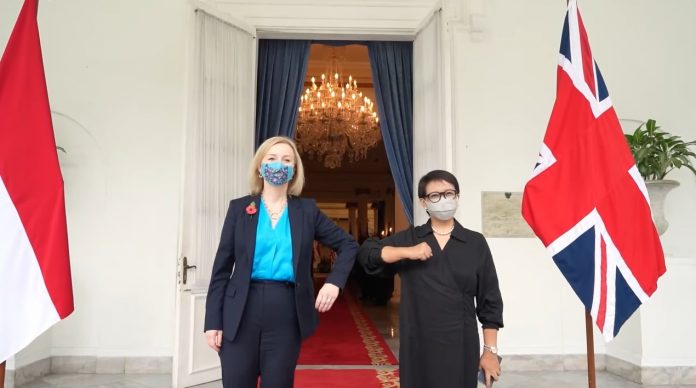 Jakarta (Indonesia Window) – Indonesian Foreign Minister Retno Marsudi highlighted Indonesia's commitments to addressing climate change issues in a bilateral meeting with her British counterpart, Elizabeth Truss, here on Thursday (Nov. 11).
During the meeting, FM Retno repeated the statement made by Indonesian President Joko Widodo at the 26th United Nations Summit on Climate Change (COP26) in Glasgow, Scotland, last week, that the archipelagic country aims to transform the forest and land sector into a clean carbon absorber by 2030.
"This is Indonesia's commitment to be part of the solution," said Retno when delivering a press statement with Truss.
Furthermore, she explained that Indonesia's concrete achievements in the forestry sector include reducing forest fires to 82 percent by 2020; reducing land use emissions by 40.9 percent in 2019 compared to that in 2015; and reducing deforestation to the lowest level in the last 20 years.
All these progresses, according to Retno, were achieved when the world lost more than 12 percent of its primary forests last year.
"This success was achieved because Indonesia places climate action in the context of sustainable development. Sustainable forest management policies should combine environmental considerations with economic and social considerations," she stressed.
Indonesia has a commitment to reduce carbon or greenhouse gas emissions by 29 percent by 2030 or 41 percent with international supports.
British Foreign Affairs Secretary Liz Truss expressed her gratitude for Indonesia's support at COP26, as well as its commitments in tackling climate change issues.
Reporting by Indonesia Window