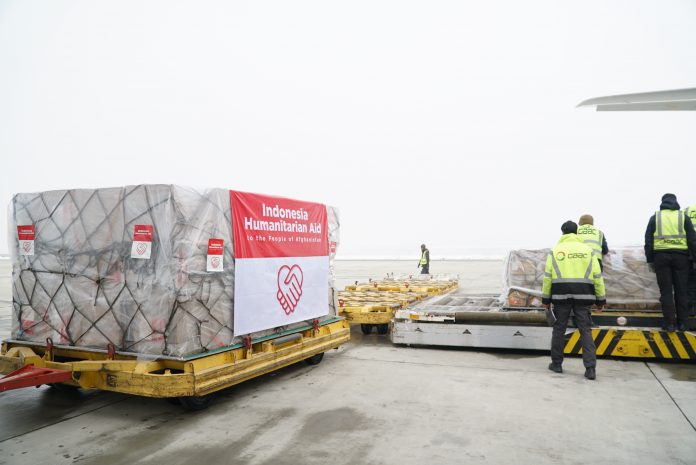 Jakarta (Indonesia Window) – Two planes carrying humanitarian aids from Indonesia arrived at Hamid Karzai International Airport in Afghan capital city of Kabul, on Sunday (Jan. 9) local time.
The first plane with flight code GA-7900 arrived in Kabul at 10.00 a.m. local time, while the second plane with flight code GA-7700 arrived at 11.00 a.m.
The two planes took direct flights from Indonesia's Soekarno Hatta Airport for approximately eight hours.
This humanitarian assistance was provided in response to the alarming humanitarian situation in Afghanistan, containing various needs based on an assessment carried out by the World Food Programme (WFP).
Replying to the humanitarian aids from Indonesia, Country Director-WFP Indonesia Christa Rader expressed her appreciation.
She stated that this support was a concrete step of Indonesia's global solidarity in overcoming the suffering of the Afghan people.
Indonesia will continue to strengthen its humanitarian diplomacy and seek to contribute in overcoming the humanitarian situations around the world.
Reporting by Indonesia Window