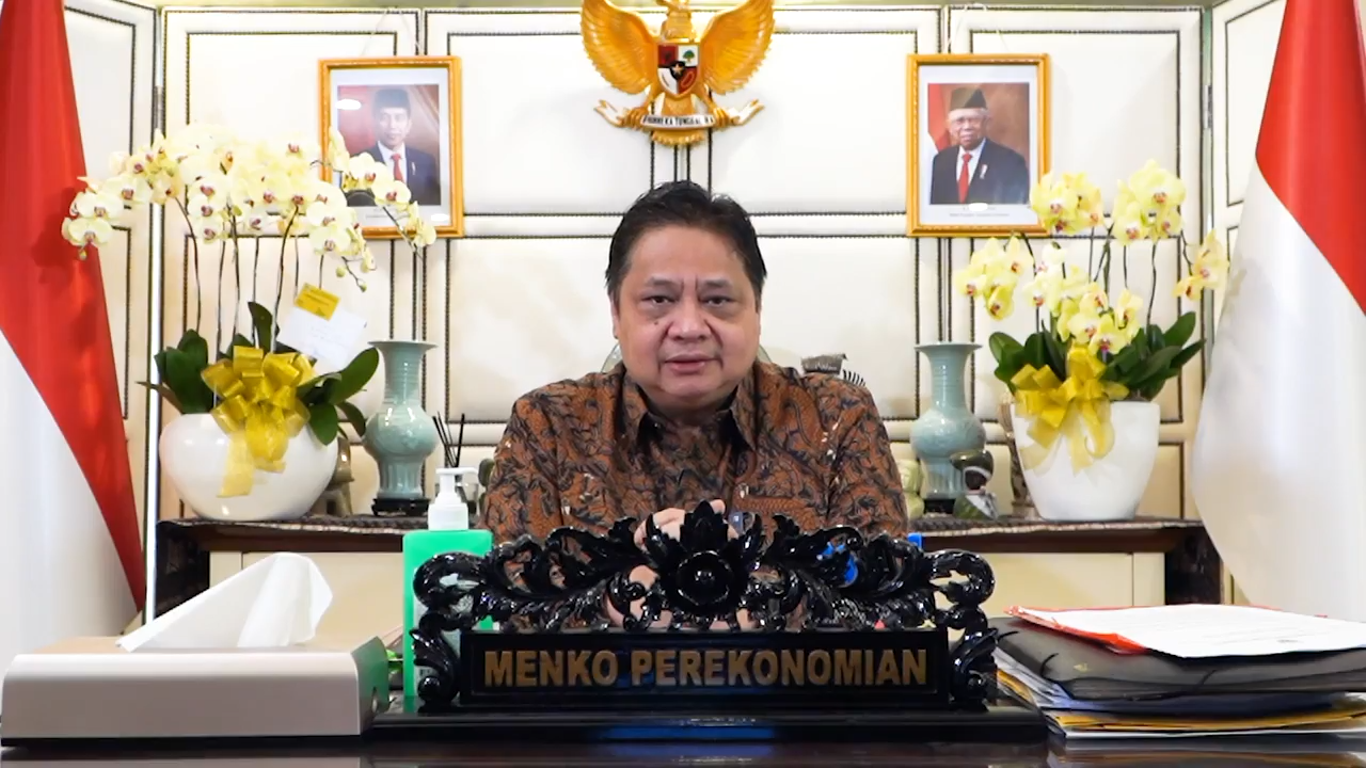 Jakarta (Indonesia Window) – Indonesia's Coordinating Minister for Economic Affairs Airlangga Hartarto held a bilateral meeting with his Saudi counterpart, Faisal Al-Ibrahim, on Sunday (May 22) in Davos, Switzerland.
Several issues were raised in the bilateral meeting, including trade between the two countries and plans for cooperation in the investment sector, according to an official statement from Indonesia's Coordinating Ministry for Economic Affairs on Monday.
Hoping that bilateral relations between the two countries would become closer, especially in the economic cooperation, Coordinating Minister Airlangga wants Indonesia to become a strategic partner of Saudi Arabia through the synergy of efforts to promote Saudi Vision 2030 and Gold Indonesia Vision 2045.
The meeting also discussed various developments in the region and the world that are of common concern and interest, and Airlangga conveyed several developments related to the G20 Presidency and Indonesia's membership in the Global Crisis Response Group (GCRG).
The senior minister hoped for the support and cooperation of the Saudi government in achieving common global interests.
Minister Faisal Al-Ibrahim responded by explaining Saudi Arabia's economic growth which is driven by oil and gas, while observing the war conditions in Ukraine which have caused volatility in energy, metals and investment.
Saudi Arabia also hopes that the G20 can maintain the situation, especially food security, he said, adding that the kingdom is not too affected, but is worried about conditions in surrounding countries, especially regarding the scarcity of fertilizers.
The two ministers likewise discussed oil technology developments in Saudi Arabia such as Carbon Capture, Utilization, and Storage (CCUS) investments.
Minister Al-Ibrahim said that currently Saudi Arabia is also developing cities by building various infrastructures.
Saudi Arabia is interested to cooperate in the recruitment of skilled workers in the field of information technology in Saudi Arabia, and wants cooperation in the cultural field which already has strong ties to Indonesia.
Saudi Arabia as one of the G20 countries also expressed full support for the G20 Presidency of Indonesia. Coordinating Minister Airlangga also expressed his hope that Saudi Arabia would participate in the G20 Development Ministerial Meeting.
Indonesia and Saudi Arabia have established good bilateral relations in the economic field. The trade value between Indonesia and Saudi Arabia was recorded at 5.5 billion U.S. dollars in 2021.
Indonesia's exports to Saudi Arabia during the January-December 2021 period amounted to 1.5 billion dollars, an increase of 12.78 percent compared to the same period in 2020 of 1.33 billion dollars.
In addition, the total value of direct investment from Saudi Arabia to Indonesia reached 24.6 million dollars in the 2016-2021 period.
Reporting by Indonesia Window