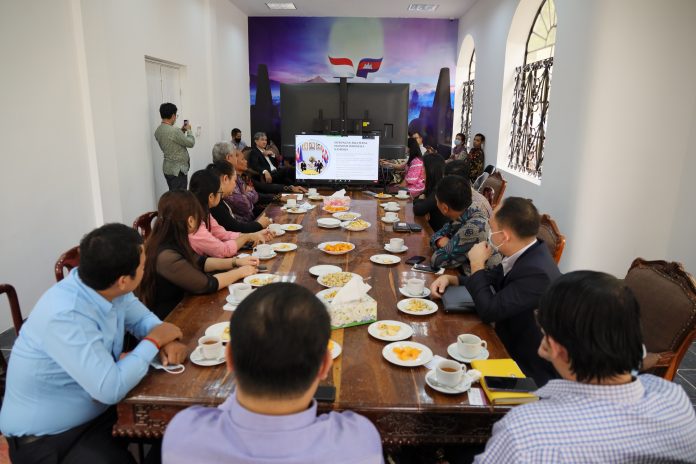 Jakarta (Indonesia Window) – The Indonesian Embassy in Phnom Penh held an online business matching called Indonesia Product and Tourism in Cambodia (INDOPROCAM) on Tuesday (Oct 13), bringing together 12 Indonesian businessmen and their 19 Cambodian counterparts.
INDOPROCAM focuses on the food and beverage sector, cosmetics, pharmaceutical products and supplements, as well as medical equipment which are primary needs during the pandemic, according to a statement from the Indonesian Embassy in Phnom Penh received by Indonesia Window here on Friday.
"INDOPROCAM is our first online business matching. For now, virtual business matching is the best way the Indonesian embassy could organize to support economic relations while looking for the most suitable, efficient and effective platforms," Indonesian Ambassador to Cambodia Sudirman Haseng said.
INDOPROCAM is an initiative and facility of the Indonesian Embassy in Phnom Penh to promote Indonesian goods and services products as well as tourist destinations to the Cambodian people, using Facebook platform.
In addition, considering that the number of Facebook users in Cambodia reaches 56 percent of the total population of 16.2 million, INDOPROCAM has also become the Indonesian embassy's platform to hold business matchings between Indonesian sellers and Cambodian buyers.
In the near future, the Indonesian Embassy in Phnom Penh will develop INDOPROCAM into a platform for trade, tourism and investment exhibitions, as well as virtual business forums in Cambodia.
Reporting by Indonesia