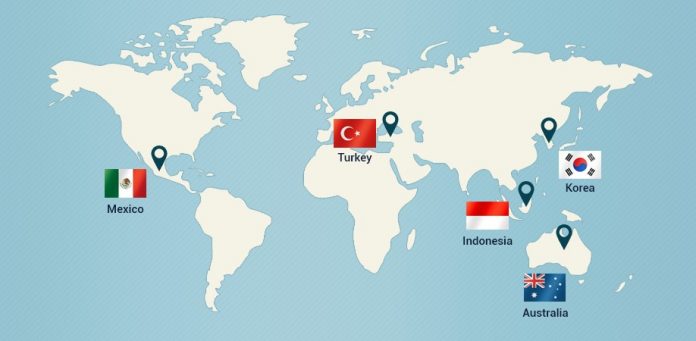 Jakarta (Indonesia Window) – Indonesia has called on the MIKTA member countries (Mexico, Indonesia, South Korea, Turkey and Australia) to continue promoting multilateralism as the key to maintaining international cooperation in facing global challenges nowadays and in the future.
"The year 2021 will still be a full of challenges and struggles, yet the world should be more optimistic as the number of COVID-19 infection cases is declining, global economic has been recovered, and the United States' reengagement in multilateral cooperation has been showed," Indonesian Foreign Minister Retno Marsudi stated at the 18th MIKTA Foreign Ministerial Meeting which was held virtually on Wednesday (Feb. 3).
She also called on MIKTA to promote the global affordability and accessibility of vaccines against the coronavirus.
According to her, MIKTA needs to anticipate the threat of nationalism and vaccine protectionism by ensuring fair access to vaccines for all countries around the world, especially those for people in developing countries.
It can be carried out by supporting the COVAX facility which is a multilateral platform to ensure equal access to vaccines.
In addition, the Indonesian foreign minister also called for the MIKTA member countries to strengthen cooperation in the creative economy and digital economy.
The COVID-19 pandemic has had great impacts on the creative economy industry. MIKTA needs to find ways to revive the sector without compromising public health.
On the other hand, the digital economy industry has high resilience during this pandemic. The combination of the digital economy and the creative economy could be the key to the sustainability of these two sectors, Retno asserted.
One of the multilateralism promoted by MIKTA is a joint statement at the level of Heads of State and Heads of Government at the 75th U.N. General Assembly Session in 2020.
MIKTA has also launched various collaborations, such as the MIKTA Development Cooperation Agency Network (DCAN) which is the basis for promoting future development cooperation.
The 18th MIKTA's FM Meeting produced a Joint Communique which contained joint views of the member countries on various global issues, as well as Indonesia's proposals regarding equal access to vaccines.
MIKTA also issued a joint statement regarding events taking place in Myanmar, expressing concern over the political situation in this country, and emphasizing the need for adherence of warring parties to the rules of law and governance based on the constitution.
At the meeting, South Korea handed over the MIKTA chairmanship to Australia, which will coordinate all agendas in 2021.
Reporting by Indonesia Window