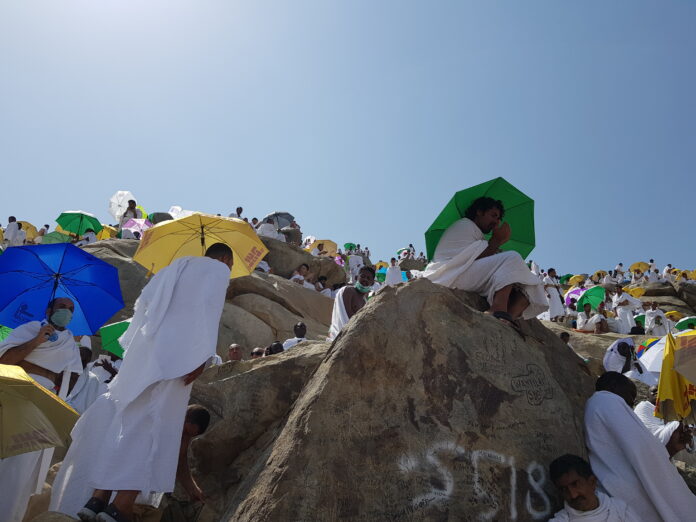 Jakarta (Indonesia Window) – The President General of the Grand Mosque and the Prophet's Mosque, Sheikh Abdul Rahman bin Abdulaziz As-Sudais, has directed to translate the Arafat Day sermon into 10 languages.
A statement from the General Presidency of the Two Holy Mosques received by Indonesia Window here on Thursday mentioned that Sheikh As-Sudais clarified that the Arafat sermon during the 1441 Hijri hajj pilgrimage would be translated into English, Malay, Urdu, Persian, French, Chinese, Turkish, Russian, Hausa and Bengali.
Earlier, the General Presidency announced that the Arafat sermon on the 9th of Dhul Hijjah 1441 Hijri would be broadcast in five languages, namely English, French, Indonesian, Urdu, and Persian.
The sermon will be available through the Arafat Sermon application and the Manarat Al-Haramain platform.
Sheikh As-Sudais stated that the Arafat sermon translation project was the largest of its kind in the world, and this year is the third time since the project was first implemented in the 1439 Hijri/2018 hajj.
The translation of Arafat sermon aims to propagate the message of Islam to all people as broad as possible.
The Arafat sermon is delivered when the hajj pilgrims are performing wuquf (silence while praying) in Arafat, about 20 kilometers east of Makkah.
Wuquf in Arafat is the culmination of the hajj performance when worshipers offer prayers and wishes from sunrise to sunset, before they leave for Muzdalifah and spend the night, and continuing their journey to throwing stones.
This year's Hajj is allowed by no more than 10,000 residents of Saudi Arabia consisting of 70 percent foreigners and 30 percent locals.
Reporting by Indonesia Window