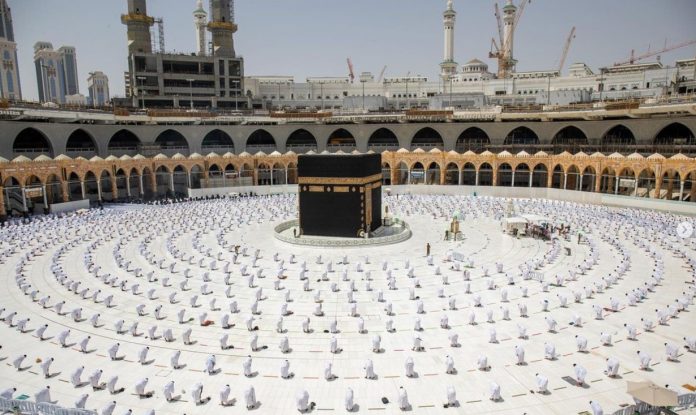 Jakarta (Indonesia Window) – The capacity of the Grand Mosque in Makkah will be raised in order to accommodate 50,000 vaccinated umrah (the minor hajj) pilgrims and 100,000 worshipers during the holy month of Ramadan 1442 Hijri, an official source at the General Presidency for the Affairs of the Two Holy Mosques said on Tuesday (Apr. 6).
The source stated that the decision is based on the leadership's keenness on the health and safety of all those who are visiting the Grand Mosque during the blessed month, Saudi Gazette reported.
The pilgrims and worshipers will be allowed to enter the Grand Mosques strictly in compliance with the precautionary measures and preventive protocols to stem the spread of coronavirus.
The source said that the permits will be issued for immunized persons as shown in the Tawakkalna application, including those who have spent 14 days after getting their first dose of the vaccine, or those who have recovered from the coronavirus.
Earlier on Monday (Apr. 5), the Ministry of Hajj and Umrah said that procedures for getting permits for umrah as well as for prayers and visits to the Two Holy Mosques should be completed through the Eatmarna and Tawakkalna applications by reserving the available time slot and that is in line with the possible operational capacity in compliance with the precautionary measures.
Showing the permits and verifying their validity will be through the Tawakkalna application directly from the account of the permit holder in the application.
The ministry source urged all the faithful to get permits issued only through the approved Eatmarna and Tawakkalna applications and warned against relying on fake websites and campaigns.
Reporting by Indonesia Window