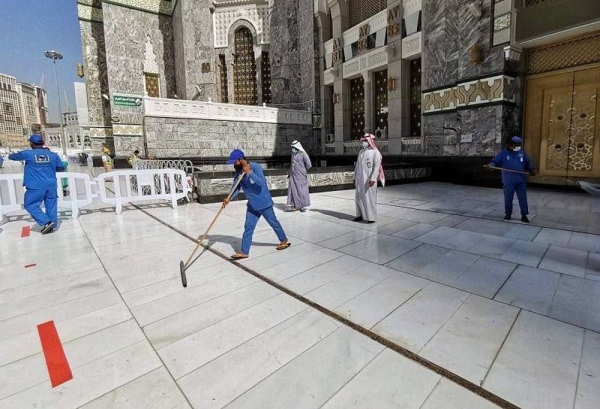 Jakarta (Indonesia Window) – The General Presidency of the Grand Holy Mosque and the Prophet's Holy Mosque Affairs has exerted great efforts in sterilizing and perfuming the Grand Holy Mosque and its courtyard whose area is estimated at almost one million square meters.
The presidency has provided more than 4,000 cleaning workers who are present around the clock, working in four shifts, Saudi Press Agency (SPA) reported.
The process of cleaning and sterilizing the entire Grand Mosque and its courtyards takes 35 minutes.
Nine teams consisting of two supervisors for each team undertake the tasks of disinfection and sterilization.
Reporting by Indonesia Window