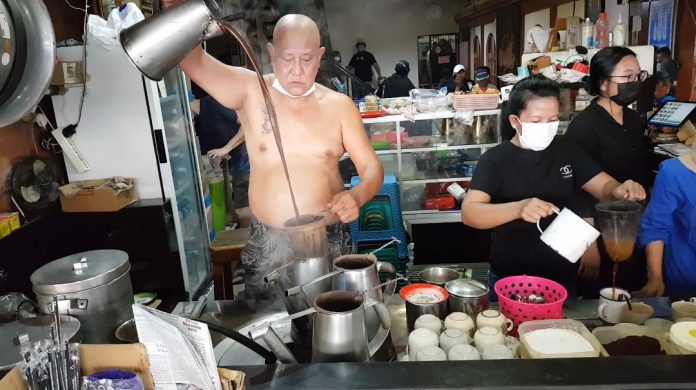 The Asiang Coffee Shop in Pontianak, West Kalimantan province is famous for its delicious taste, and uniqueness as the coffee maker who is also the shop owner is always shirtless, to show his modesty in front of his guests and some of whom are national figures.
Pontianak, W Kalimantan (Indonesia Window) – When traveling in Pontianak city, West Kalimantan province, Indonesia, you are recommended to stop by Asiang's unique shop that serves coffee and snacks typical of the country's equatorial city.
In addition to the unique way of making it in the style of Teh Tarik (a popular hot milk tea in Southeast Asia), the maker is always shirtless during the making process in front of customers who are queuing up to order this special drink at the Asiang Coffee Shop, located at Jalan Merapi No. 191-193, Pontianak.
The shop owner, known by his nickname Asiang or his real name Yohanes Efendi, starts to open his shop around 3.30 a.m. to 5 p.m. The shop is always packed with visitors all that time.
"I open from half past three in the morning until five in the afternoon. On Saturdays and Sundays, I open until three in the afternoon. And customers do not stop coming all the time from various circles. Most of them are tourist groups," he told indonesiawindow.com last Saturday (10/9) at Warung Kopi Asiang (the Asiang Coffee Shop).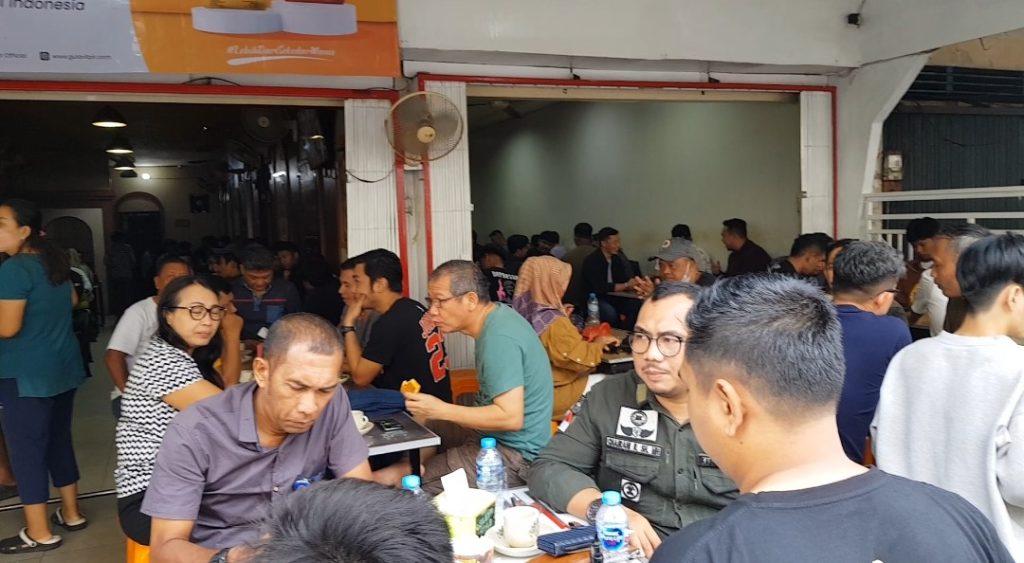 When asked about his shirtless appearance when making coffee, Asiang said he does this to show his uniqueness and simplicity in front of his guests, including several national figures.
Among the national figures are Enggartiasto Lukita, a politician and businessman who is a former minister of trade, and Agus Harimurti Yudhoyono (AHY), Chairman of the Democrats Party, as well as several ministers and groups from various regions in Indonesia.
Several days ago, Indonesia's vice president Ma'ruf Amin wished to visit the coffee shop but failed, because Asiang was traveling abroad, so his shop was closed.
Asiang pointed out that the coffee shop was founded in 1952 and he is the second generation to continue the business until today.
"My parents said this shop has been around since 1952, but maybe the word 52 was considered as not good enough, and then it was changed to 58 (1958) and claimed that the inception was in 1958, and this is already the second generation," Asiang explained.
Wrapping his interview with indonesiawindow.com, Asiang read the rhyme, "Traveling in Pontianak, don't forget the warkop (coffee shop) Merapi (Jalan Merapi). Once you have a good drink, you would definitely come back".
According to one of visitors, Ardi who is a resident of Kubu Raya district, West Kalimantan, Asiang's coffee is very unique because of the process of making and serving it shirtless in front of his customers, and it has a distinctive taste with Pontianak's typical snacks and half boiled eggs.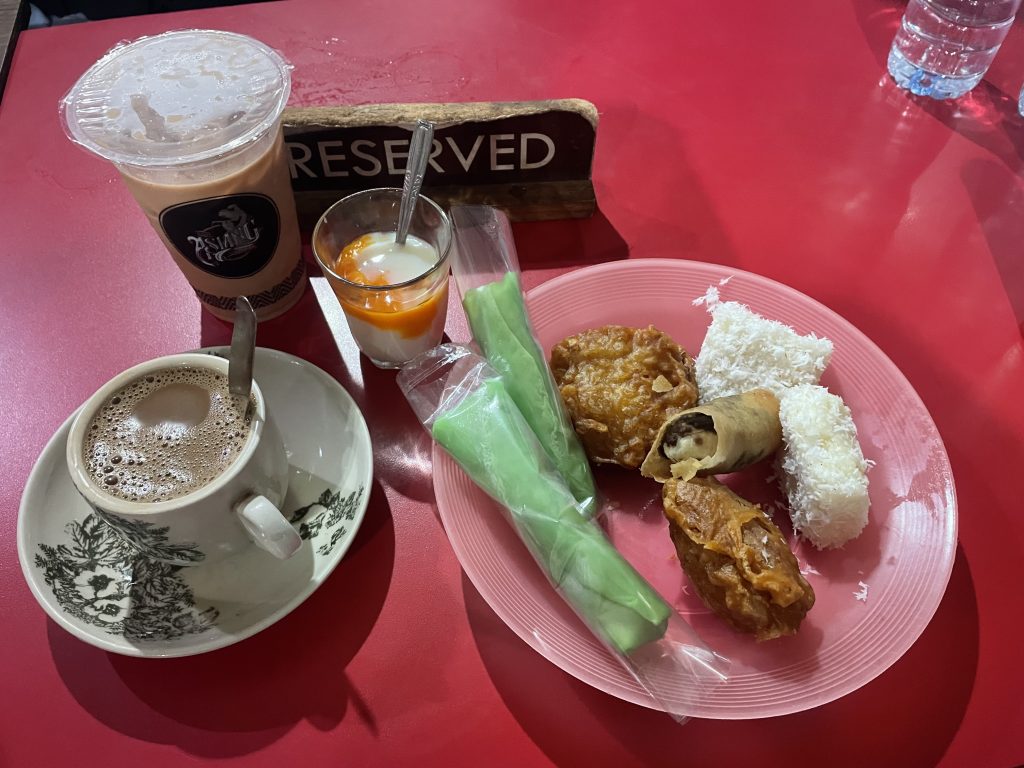 "The taste of Asiang's coffee is very distinctive and delicious, so this two-story shop is always packed with visitors from various circles and regions from early in the morning until late in the afternoon," Ardi told indonesiawindow.com during a visit with his family to Warung Kopi Asiang.
Ardi always recommends that his friends and family members who visit Pontianak drink coffee at the unique Asiang Coffee Shop.
Reporting by Indonesia Window