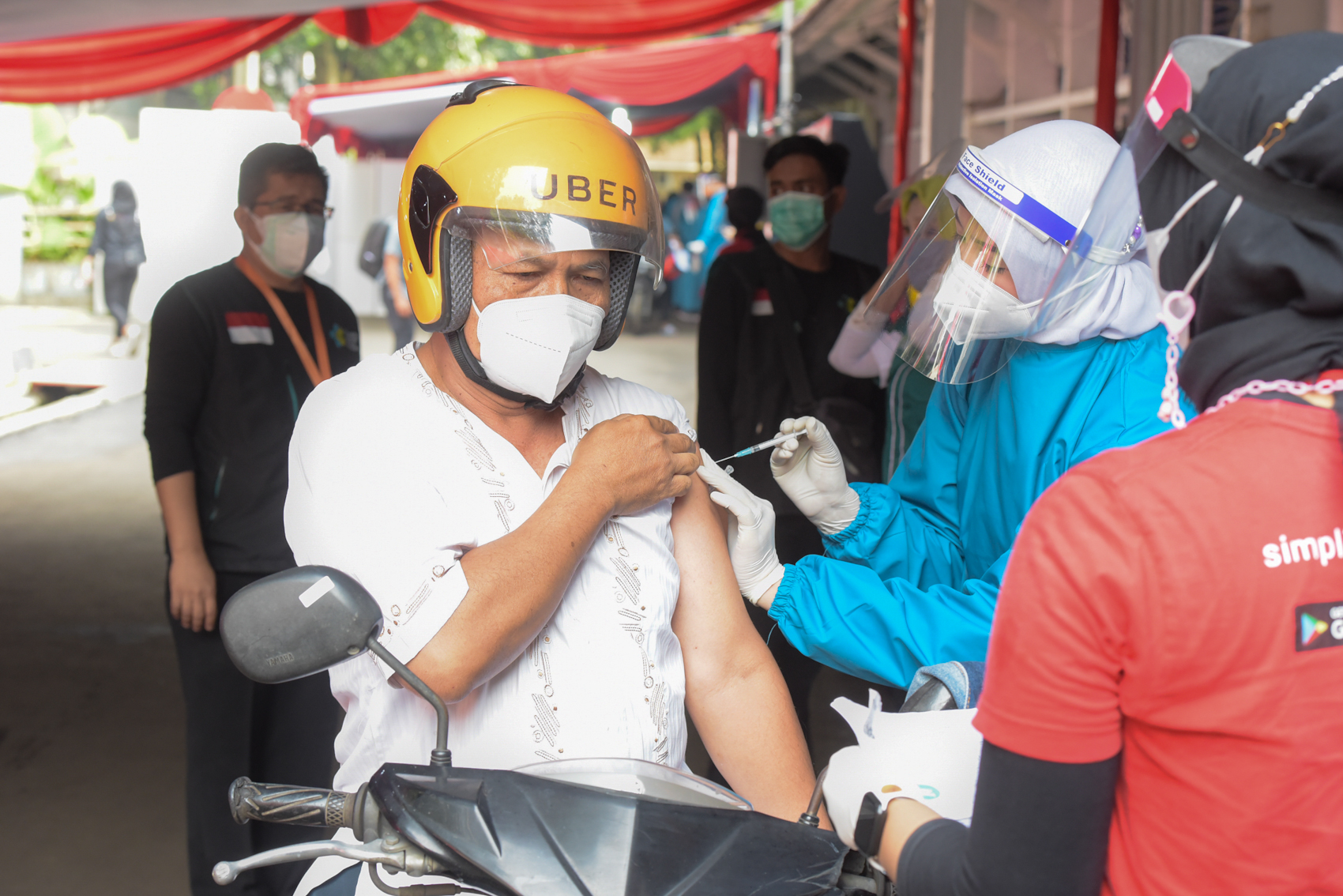 Jakarta (Indonesia Window) – As of Sunday (Apr. 4) the number of the first and second COVID-19 vaccination has reached 12.7 million jabs.
The number is 2.7 million higher than that last week of 10 million injections, said Health Minister Budi Gunadi Sadikin when giving a press statement after attending a meeting chaired by Indonesian President Joko Widodo at the Presidential Office here on Monday.
"If we remove the vaccine-producing countries, there would be no problem with the supply of vaccines, as we are number four in the world in vaccination. This is good as it answers the skepticism of some international magazines on Indonesia. I appreciate (the achievement) because this is our hard works," he said.
The minister of health further explained, the increasing number of cases in the third wave of COVID-19 that occurred in several countries in Europe, Asia and America has brought about an embargo from vaccine-producing countries as they use their vaccines in their respective countries.
"As a result, it affects hundreds of countries around the world, including Indonesia. So that of the amount of vaccines that should be initially available for March and April, each 15 million doses or 30 million doses (of vaccines) in total for two months, we can only get 20 million doses or two thirds of the total amount," he pointed out.
The reduction in supply, he added, would affect the rate of vaccination in Indonesia.
"We have rearranged the rate of vaccination that would make it not as fast as before because the supply of vaccines has decreased," he said.
Reporting by Indonesia Window