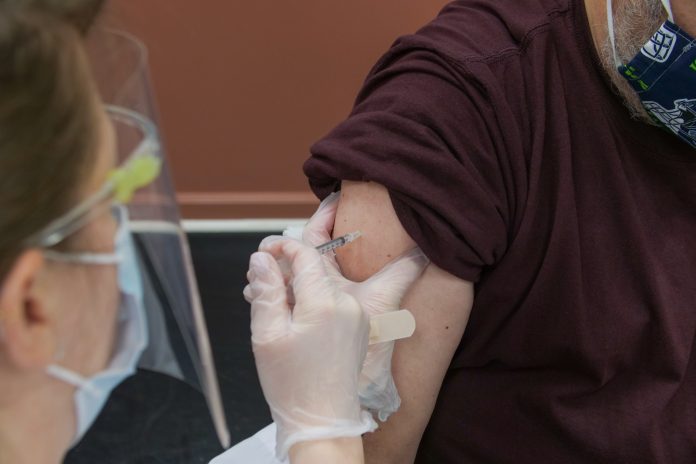 Jakarta (Indonesia Window) – Indonesia will start the second phase of the COVID-19 vaccination on February 17, 2021, targeting public workers, and continue vaccination for elderlies aged 60 years old and over.
The second phase of the vaccination program will start on February 17 and is expected to be completed in May 2021.
The total number of the vaccination target for the second phase reaches 38.4 million people, consisting of 16.9 million public workers and 21.5 million elderlies.
The public workers consist of teachers and lecturers, market traders, religious leaders, people's representatives, state officials, government employees, as well as members of the Armed Forces, Police, and Municipal Police.
The second phase of vaccination will also target government employees and firefighters, workers in public transportations, athletes, journalists, and those working in the tourism sector (hotels, restaurants and tourist attractions).
The vaccination for public workers will commence by targeting 55,000 market traders at Tanah Abang traditional market on February 17, 2021 for the next six days.
Meanwhile, the vaccination for teachers is expected to help students who cannot study by online, so they can immediately have offline classes.
Seeing the large target of the second phase of vaccination, the government will carry out the vaccination in stages, starting in seven provinces on the islands of Java and Bali as they have the highest numbers of COVID-19 patients and infections in Indonesia.
About 70 percent of COVID-19 cases were found in those seven provinces. Apart from that, the seven provinces are also areas with many dense settlements, making the transmission rate is also high.
Meanwhile, the Health Ministry's COVID-19 vaccination spokesperson Siti Nadia Tarmizi reminded that the blood pressure of COVID-19 vaccination recipients should not be more than 180/110 mmHg, but it can be administered if it is less than this figure.
Vaccinations for COVID-19 survivors can be given if they have tested negative for coronavirus infections for three months.
Meanwhile, vaccinations for nursing mothers can be given regardless of how long the breastfeeding period is.
For people with diabetes mellitus who must take medication regularly, and people with HIV/AIDS as long as they take regular medication, vaccinations can be administered immediately.
"Apart from the COVID-19 vaccine, other vaccinations should be postponed until one month after the previous vaccinations. For example, if we want to get vaccinated against COVID-19, but a week earlier we got a hepatitis vaccination shot, so COVID vaccination should be postponed for up to 28 days after giving hepatitis vaccination," explained Nadia.
Reporting by Indonesia Window