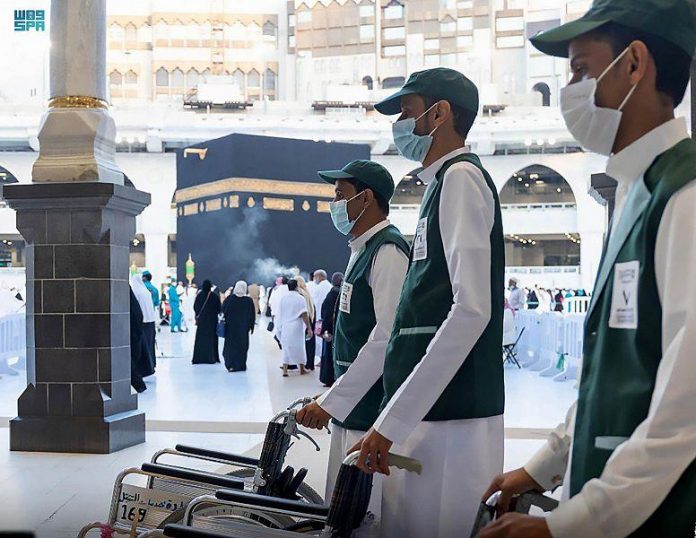 Jakarta (Indonesia Window) – The General Presidency for the Affairs of the Two Holy Mosques, represented by the transport services administration at the Grand Mosque, has provided 8,000 manual and electric carts for visitors of the Grand Mosque in Makkah.
Those wanting to use the facility could access the Tanaqol app, with a sterilization service before and after using the wheelchairs, to facilitate worship, Saudi Press Agency reported on Wednesday (Dec. 15).
The administration also grants permits for workers after completing certain conditions and follows up on them in the field to guarantee their commitment to regulations and control the price to ensure not using beneficiaries through increasing prices, where the administration works around the clock on shifts with a total of 750 employees.
The Head of the administration at the Grand Mosque Ahmad Al-Maqati said that the administration has set three locations for the assembly of drivers of the carts who hold licenses at Ajyad Gate (King Abdulaziz Gate), the ground floor of the mosque (King Fahd Gate), and at the first floor.
Al-Maqati noted that the administration issues licenses for drivers of the vehicles to contribute to moving the carts after they had been split into three shifts, where visitors can rent the carts during their presence in the Grand Mosque and throughout their touring the mosque or while performing rituals.
Reporting by Indonesia Window